Casting Notes: Thomas Haden Church In 'Killer Joe'; Melanie Griffith In 'The Grief Tourist'; Matthew McConaughey In 'Bernie'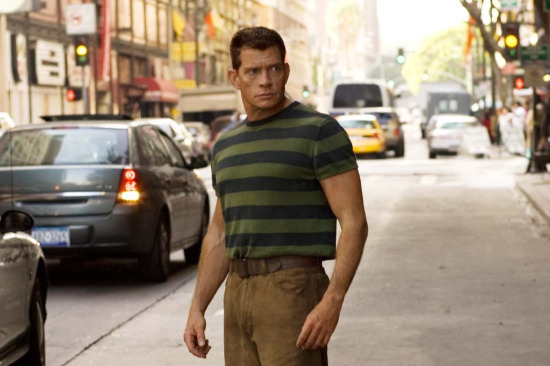 One of the pictures with the most potential right now is William Friedkin's pitch-black comedy Killer Joe, written by Tracy Letts from his own play of the same title, which won Pulitzer and Tony prizes in 2008. The story is about "a brother (Emile Hirsch) and sister combo who plot the death of their mother for the insurance money and hire "Killer Joe" Cooper, a cop and contract killer (Matthew McConaughey) to do the deed."
Now Thomas Haden Church is part of the cast, playing the father of Hirsch's character. Church has also just joined Cameron Crowe's new film We Bought a Zoo. Church will shoot this film first, then Crowe's movie. [Variety]
After the break, new work for Melanie Griffith, and talent for Richard Linklater's new film Bernie.
Melanie Griffith has been away from movie screens for a minute, but she's making her return with a role in The Grief Tourist, where she'll appear opposite Bryan Cranston. We don't know Griffith's role, but Cranston plays a man obsessesed with serial killers, but things go a few steps too far when he starts following his obsessions too closely. Suri Krishnamma is directing from a script by Frank John Hughes. Co-producer Michael Cudlitz is also part of the cast. [ComingSoon]
Speaking of Matthew McConaughey, he's joined Richard Linklater's Bernie, which is said to be rather like Fargo. Bernie is based on a true story, and is set in small town Texas, where a mortician named Bernie (Jack Black), a man of high standing in the community, strikes up a friendship with a wealthy widow (Shirley MacLaine)...and then kills her. Things get weird from there.
Rip Torn has also taken a part. Rip Torn has also taken a part; he'll be Bernie's defense lawyer, while McConaughey will play the town's district attorney, "always angling for re-election and suspicious about the widow's death."
Linklater has had trouble getting a couple of pictures going in the past year, but Bernie is happening quick; it will shoot next month. [THR]