Idris Elba And Johnny Whitworth Negotiating Roles In 'Ghost Rider 2'; Elba Also Has A Deal With Marvel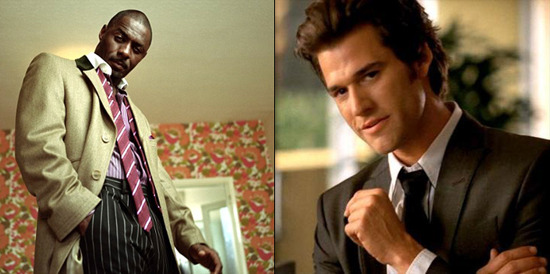 With only a small amount of time left before the rights to Ghost Rider revert back to Marvel, Sony is quickly moving forward with Ghost Rider 2. Nicolas Cage is back as Johnny Blaze, who transforms into a cycle-riding spirit of vengeance, and Ciaran Hinds recently signed on as the picture's villain. Now a couple more names are likely to be added, as Idris Elba and Johnny Whitworth are negotiating roles.
THR says that Idris Elba would be "an alcoholic warrior monk tasked with finding Ghost Rider," while Johnny Whitworth would be "a criminal who is recruited by the devil to find the boy and is later turned into a demonic creature."
The plot has "Johnny Blaze, aka Ghost Rider (Cage), hiding out in remote Eastern Europe and struggling to repress his curse. Blaze is recruited by a sect to take on the devil (Ciaran Hinds), who wants to take over his mortal son's body on the kid's birthday."
Mark Neveldine and Brian Taylor wrote the script based on a David Goyer story, and are directing. Ghost Rider 2 should start shooting next month in Romania and Turkey. That means Nicolas Cage will jump from Joel Schumacher's Trespass right back into the boots of Johnny Blaze.
This news, incidentally, comes just as quotes from Idris Elba spread around movie sites announcing the actor's interest in being the new Blade, or in playing Luke Cage for Marvel. The actor has a multi-picture deal with Marvel, he told Total Film, and that deal will put him in Marvel films beyond Thor, in which he'll be seen next year.
I have a picture deal with them (Marvel). I can't tell you much about that, but I can tell you I'll be back...I wouldn't mind having a crack at bringing Blade back, personally...But erm, there's a couple of things there that they have... Luke Cage is... very interesting.
Additional work for Marvel likely will be as characters other than the one Elba plays in Thor, as that quote implies. The Ghost Rider 2 role shouldn't be part of that deal with Marvel, however, as the film is at Sony.