This Week In Trailers: The Warrior's Way, Carlos, The College Town, Cash Crop, 4192: The Crowning Of The Hit King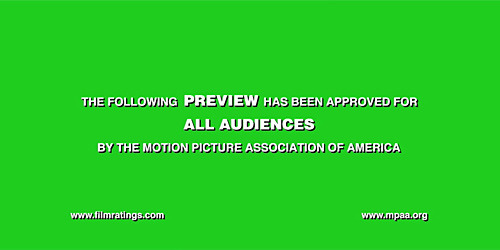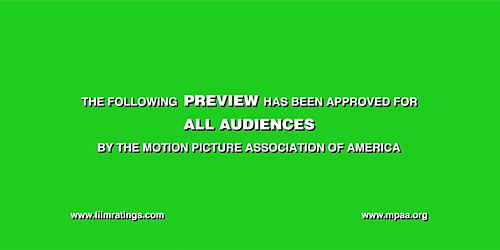 Trailers are an under-appreciated art form insofar that many times they're seen as vehicles for showing footage, explaining films away, or showing their hand about what moviegoers can expect. Foreign, domestic, independent, big budget: I celebrate all levels of trailers and hopefully this column will satisfactorily give you a baseline of what beta wave I'm operating on, because what better way to hone your skills as a thoughtful moviegoer than by deconstructing these little pieces of advertising? Some of the best authors will tell you that writing a short story is a lot harder than writing a long one, that you have to weigh every sentence. What better medium to see how this theory plays itself out beyond that than with movie trailers?The Warrior's Way Trailer
That little noise in your head that is telling you this is going to be a really bad movie? It should be at cacophonous levels when you see this trailer.
Maybe that's being a little too strong of an opinion about writer/director Sngmoo Lee's debut work, and it is, but, man alive, just take a look at this thing. It's got all the tropes of movies we've seen countless times before (the steely eyed warriors squaring off for a duel, the hitman who refuses to kill and soon becomes the hunted, the teacher/student dynamic of a hardened assassin learning to be at peace with himself, the 80's era guitar riffs no doubt stolen from an abandoned Dokken session) but, you know what, I can't help but not watch it. I tried to resist, I did, but I'm riveted at what's gong on here.
The opening sequence, with the aforementioned square off between our hero and his nemesis, just bursts with all the kind of male bravado that's been missing this year until Sylvester Stallone decided to inject a little HGH into the cinema system with The Expendables, and I love it. It's hackneyed, it's not even close to being original, but it's fun. You've got an entire army popping out of the water like they're something we've seen out of Krull, you've got Dong-gun Jang and his wonderfully styled hair just tickling the breeze, while we're given a green screen background that feels like we're in a self-contained world of imaginary delight. Not only that but when that guitar kicks in and this becomes a Kid Rock video and our hero slaps the tush of Kate Bosworth with the broad side of a sword blade as he teaches her how to become a warrior (Of course!) I think it's at this point any self-respecting 13 year-old would say this is their Citizen Kane of the fall movie season.
"Ninjas...Damn."
I don't know how Geoffrey Rush was coaxed into delivering this line without breaking down in tears (that house in Malibu won't make the monthly payments by itself) but when the CGI ninjas all descend, one by one, on the rooftops of this dusty sleepy hollow I can't help but be thrilled that a movie like this is about to be unleashed on the public. The clips near the end where everything  becomes a western that was mashed-up with an Asian martial arts movie, the bullets and swords that are brandished, the orgy of violence that is unleashed before our eyes, it's much too powerful for me to say that this looks completely terrible. I'm helpless against the juvenile inside of me and I will be trying my hardest to resist what looks like a movie that will be the fastest recorded film to go from theaters to the $5.00 DVD bin at Wal-Mart.
Someone, please convince me not to spend money on this.
Carlos Trailer
Carlos the Jackal?
What's really interesting and piqued my curiosity about this movie is that this has a run time of 140 minutes whereas the original miniseries this new edit is based off of ran well over double that at 330 minutes. Plus, it played on television over the span of three weeks. So, what has been left in and what has been mercifully executed on the cutting room floor? That much I don't know but what I can say about what I see here is that this movie feels like something in the vein of Mesrine, a fantastic exploration of a man who was bent on being the sociopath he couldn't help being, in all the right ways. You have a movie that doesn't want to share the bloat of a Red Riding, although that was fantastic in and of itself, and I think this trailer gives you the essence of what you're signing up for when you see it.
Edgar Ramirez just blisters the celluloid as we follow this guy's introduction into the world of terrorism and revolutionary idealist and director Olivier Assayas shows himself to be more than capable of squeezing hours of footage into a narrative that just zings right along in this trailer.
We get a peek into this terrorist's life as it pertains to what he started out doing and what kind of swagger he was possessed of in order to carry this all off. What we see here shows how he went from idealist to someone who was very good at what he did and that was all kinds of mayhem while also being attractive to the ladies. Now, I don't know why these kinds of guys always got women lining up to be with them but to see this guy navigate the sea of hootchies he looks to have seduced it made me wonder whether taking up arms would be a good idea.
Apart from the expertly placed film festival designations, the pull-quotes that just fawn over this thing, there is a moment at around the minute fifteen mark that swiftly explains how many countries this guy was in, raising all kinds of terrorist hell, with a sweet break beat doing the work for us.
There is no question this trailer makes the guy look like your modern day Pied Piper but it does it so well that you have to respect the ability for whoever edited this to get just the right pieces of information to accentuate and eliminating the rest.
4192: The Crowning of the Hit King Trailer
Here's the short of it: this trailer is pretty bad.
Now, why it's getting included this week is because I believe there is a great documentary here but it's just being obfuscated by really bad editing and music choices. Really, this is an example of what happens when interesting films just get sold the wrong way which is not to say that this is a miserable trailer, just look to the preview for Chain Letter and that'll make my point, but there are some things that can be learned by watching this. For all the brilliance that ESPN has put into their 30 for 30 documentary series this one could have used a little spit and polish from the guys who know how to package sports films.
Starting with a narration by J.K. Simmons, who comes off sounding like he's going to be talking to me about my erectile dysfunction issues with baseball being the metaphor ("Do you remember what it was like to round first base? Realizing now it feels like you've been hitting ground balls back to the pitcher for the past ten years?"), the message is jumbled right there. With J.K. bizarrely having to pick up a bat that's laying prostrate in the dirt, the camera catching every weird inch of Simmons hiking his pants up to do it, we finally see that iconic shot. It's Pete Rose diving head first, his arms out like Superman. That's your lead. That's what you lead off with. Not this.
Getting Pete's background, seeing old black and white shots of him tearing out of the dugout, getting a little history on the guy, this is interesting. Now, what causes a little bit of a disconnect at this point is the soundtrack playing beneath it. With a dramatic opera consisting of a chorus of men and women chanting as if this was the last thirty seconds of the Spider-Man trailer where they blaze though all sorts of action beats, getting us all into a lather, Pete's just talking about getting out there and playing baseball. Cue record scratch.
I'm being honest, though, when I say what Pete has to say is riveting. It is, without question, intense. He is talking right at the camera as he talks about the mindset of a man who is charging for home with a catcher standing in his way who doesn't have the ball. I'm frothing, just vibing off this guy's passion. To hear him frame 18 of 24 years as failures in the big league because he didn't make it into the World Series, it's brilliant. This is what should be focused on, not the bad operatic ditty we get shoved in our ears.
I firmly believe Terry Lukemire has made a documentary I will absolutely watch, no question, even though I question his decision to make one about the Naked Cowboy back in 2001, but this trailer is not doing the film any favors. At all.
Cash Crop Trailer
Man, is this an exciting topic to keep talking about.
Speaking from my own limited experience I can publicly declare I have only taken three puffs off a joint in my life. It didn't do anything, I didn't feel any different, and I have always been disappointed, actually, by its non-effect. I don't feel a great desire to take up the habit but I am telling you that this is an issue that needs to be resolved by way of legalization right now so we can move on with more important matters in our country. There has even been a post from the fine folks at the Freakonomics Blog that talks eloquently about the very real fiscal implications if indeed pot was legalized and taxed. It is interesting, fascinating.
This trailer, however, is a mixed bag. On the one hand you have a great message but you also have some serious issues of bad marketing that are just too glaring not to address.
First, you have a well shot opening as a genteel guy talks about why he's heading north of San Francisco. We see luscious landscapes of green meadows and grassy hillsides, mixed with shots of people who are working the land. It's all very evocative but that damn 80's guitar playing in the background as if this is the start for a Stryper music video is heinous, atrocious.
But then it mellows out. It's all chill and serene as other people tend to their marijuana plants. It feels kind and peaceful. This is about where the real crux of what we're dealing with comes into full focus: a town that used to be dependent on fishing and timber is now shifting to one where growing a little kush supplements the income. You get some guy talking about how much a pound might sell for ($6,000, really?), some sheriff who almost seems resigned to the monetary incentives the young kids have, but then it screeches to a halt with some guy talking about legalization and taxation. I would love to be able and say "Isn't that the truth?" but this little tidbit helps to pop that belief bubble a bit.
Director Adam Ross has made a trailer that couches this debate in a town that seems at a crossroads of seeing one industry slowly disappear while another one is slowly growing in its place. It's tough to make a choice about what to do with your professional life when something like this, something on the verge of being legal, is right there for the taking. The trailer does a great job in balancing the ideas of both sides on this debate without it being a movie about one or the other.
It's not black and white, it's a little gray.
The College Town Trailer
How many times have you seen a parody trailer be included in the top five of the week? Right. Never.
This, though, deserves a little attention because it made me laugh. Made by the hard working kids at Improv Asylum this not only gets it right when it comes to poking fun at a film like The Town but it has some pretty good production values when you consider the plethora of apes armed with Flip cams who think they're the next undiscovered talents of the comedic underground.
I would pay to see a show with these performers in it if this parody is any indication. Much of the credit should go to Matt Catanzano and Evan Kaufman along with Evan's aforementioned props at directing something as a goof but coming off looking like a professional calling card for a troupe that got it right.
Note bene: If you have any suggestions of trailers to possibly be included in this column, even have a trailer of your own to pitch, please let me know by sending me a note at Christopher_Stipp@yahoo.com
In case you missed them, here are the other trailers we covered at /Film this week:
Paranormal Activity 2 Trailer - I just don't know about this. Any sequel that is done in order to capitalize on the success of its predecessor has never been an easy sell but after seeing this trailer I'm still on the fence.
True Grit Full Theatrical Trailer - Anyone have an engagement ring I could give the brothers Cohen? I love them.
Burke & Hare Trailer- Terrible. I don't know who this is supposed to appeal to but I don't think it's for people who like their comedy smart or inventive.
The Girl Who Kicked the Hornet's Nest Trailer - I could have done with the dramatic voiceover guy but, for the most part, this is a solid way to sell a thriller.
The Tempest Trailer - Strange and weird, everything that a Julie Taymor film should have at its core. I'm intrigued by where she's taking this interpretation.r
The Robot Trailer - If you can't watch this and not be utterly amped up to see just what in the hell is going on here there is something wrong with you. I'm entranced by its logic.
Paranormal Activity 2: Tokyo Night Trailer - It's just like the trailer for the first Paranormal Activity, except this is in Japanese, and you have weeping women in this one.
The Walking Dead Trailer - Eh, it's a commercial. Between the voiceover wanting to sell you on who's bringing this story to life and the interstitials that flash that information long enough for your feeble brain to comprehend it I was taken out of this experience. Nonetheless, I'll be there when it begins.
Faster Trailer - Close, but nope. Too much of what we've seen before in the past with regard to a revenge movie. While I appreciate the obnoxious use of the Red Band designation I just don't know whether this would be worth my while.
The Chronicles of Narnia: The Voyage of the Dawn Trailer - I'd rather walk a tightrope beset by hungry crocodiles than have to endure this trailer again. Not interested and .
127 Hours Trailer #2 - Yesss...It's the confessional angle that is really a selling point here. James Franco looks like he's going to give a performance of lifetime. Let's see if he can do it.