Alan Alda Lands Roles In 'Tower Heist' And 'Wanderlust'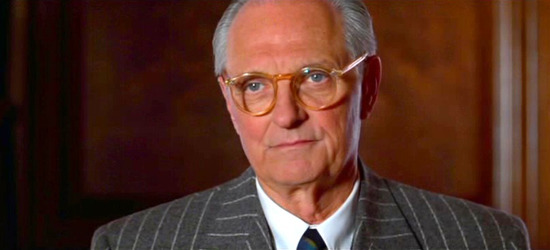 David Wain directing Alan Alda is something I can pretty easily picture. Brett Ratner directing Alan Alda is something of which I'd never even conceived, though I suppose Alda would have been right at home in Ratner's The Family Man, with Nic Cage. Regardless, Alda will work with both directors as he's been cast in both Wain's Wanderlust and Ratner's Tower Heist.
In Wanderlust, Alda will play Carvin, the head of a 'naturalist village,' aka the commune where Paul Rudd and Jennifer Aniston end up when they flee the big city for a more laid-back existence.
I have high hopes for this one, because the script is by Wain, Rudd and Ken Marino, and the concept seems like the perfect breeding ground for some of the trio's more twisted humor. It would be foolish to expect something as far beyond the fence as Wet Hot American Summer, but I'll take a fun, irreverent comedy about social mores. And if Wain can give Alda a couple great moments, all the better.
Perhaps more interesting, if with less obvious comedic potential, in Tower Heist Alda will play the bad guy, a "a Bernie Madoff-type baddie...a Wall Street capitalist who has defrauded his employees of their pension."
EW is calling this one an action comedy; you might recall that it stars Ben Stiller as "the overworked manager of a luxury building who, along with other staff, lost their pensions to a Bernie Madoff-like Wall Street crook. It so happens that the fraudster is being held under house arrest in the luxury penthouse apartment upstairs, and the manager and four cohorts figure a heist will make them whole."
Both Wanderlust and Tower Heist are, perhaps not incidentally, from Universal Pictures. Wanderlust is shooting now; Tower Heist will roll in November.