Four New Photos From 'Thor' In Empire Magazine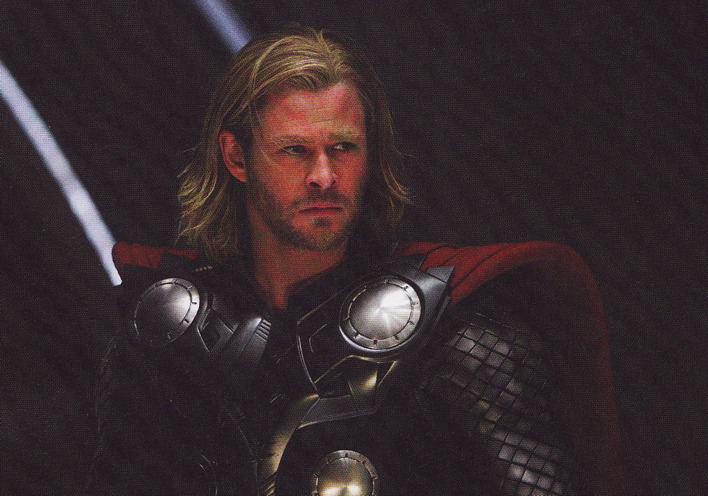 It's so crazy that we're exactly seven months away from Thor hitting the big screen. Doesn't it feel like just yesterday when we heard that Kenneth Branagh was attached to direct, Chris Hemsworth was going to star or when that first trailer hit the web? And as May 6, 2011 inches closer, so does the onslaught of materials. For example, the new, November issue of Empire Magazine has a cover story on the Norse God that includes several new photos. Hit the jump to check them out.
Thanks to Hey You Guys for scanning these in.
So the first one is Thor. Hi. He's the star of the movie. Same goes for the second. The third seems to be our two stars, Hemsworth and Natalie Portman, talking to Branagh and the final one – in silhouette – is Thor talking to Loki.
Is this still working for you guys? Has everything you've seen lead you to believe that Thor is going to be all it can be and more?