Rumor: Lucas Cruikshank Up For A Part In 'Runaways'?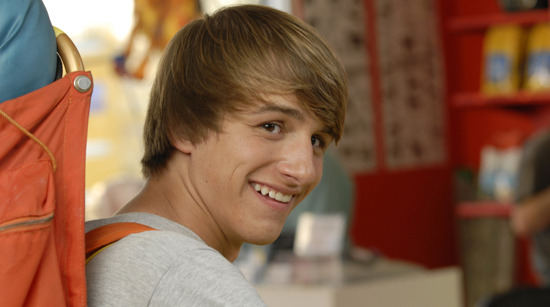 Lucas Cruikshank might not be a name known to a lot of you, but his face is familiar to a legion of young YouTube watchers. He's the kid who created Fred, the fast-paced, squeaky-voiced character with enough of a following on YouTube to earn his own feature film. (Even if it did mostly go straight to DVD.) And now he's reportedly testing for a part in the Marvel movie Runaways.
Director Peter Sollett is gearing up to shoot Runaways in March of next year, and so far we haven't heard much about his cast choices. It's still early for that, so not a huge surprise. The last name we heard was Keke Palmer, who said she was offered a part.
Now Movieweb has talked to Cruikshank while he's promoting the DVD release of Fred: The Movie, and the actor said of Runaways,
Oh, my gosh! I want to be in that! Yeah. Those comic books are awesome. So that would be sweet. I auditioned for that a couple months ago, but I don't know. It was a really fun audition. So I will just wait and see what happens.
No word on what role the actor might have tested for. Runaways follows a group of teenagers discover that their parents are an organized group of super villains called The Pride. On the run from their homes, the group bands together and begin a journey of discovery, both of their parents' origins and of their own inherited powers.
Brian K. Vaughn, best known for the critically acclaimed Y: The Last Man Series (which at one point was in development with DJ Caruso and possibly starring Shia LaBeouf) and as a writer/co-producer on the middle seasons of Lost, created Runaways in 2002 with Adrian Alphona. Vaughan had originally been hired to pen the adaptation in 2008. Sollett will direct from a script by Drew Pearce.