The First Hint Of Marvel Studio's Post 'Avengers' Plan Revealed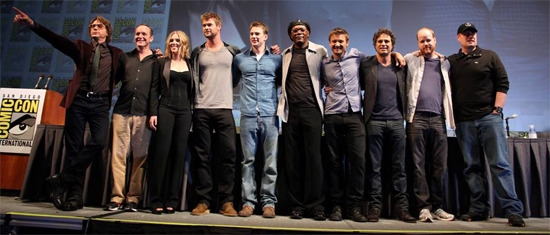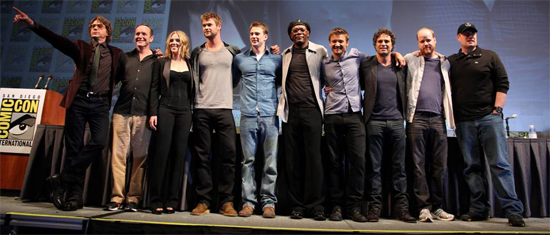 Several years ago, Marvel announced their master, multi-year plan to make a sequel to Iron Man, movies based on Thor and Captain America and then bring it all together with The Avengers. Well, Thor and Captain America: The First Avenger are now mere months away, and The Avengers, directed by Joss Whedon, is set to start shooting in February. So that begs the question, what's next for Marvel? A new interview might have our first hint as to what phase two is all about. Read about it after the jump.In an interview with Advertising Age, president of consumer products for Marvel Entertainment Paul Gitter discussed how Marvel plans on branding not only their films, but also their products, to get people ready for The Avengers, which is scheduled for release on May 4, 2012. And, of course, they've already begun to build buzz toward the film with their epic Saturday night panel at San Diego Comic Con 2010 with the whole cast in attendance not to mention all the crazy stuff on the Iron Man 2 Blu-ray.
Then, at the bottom of the article, there's the following paragraph:
Whatever Marvel learns in its efforts, expect to see lessons learned applied well beyond the release of 'The Avengers' film, said Mr. Gitter. He alluded to a plan in development pegged to 2017, but declined to offer details. As they say in the comics, to be continued.
So Marvel has another plan that will end in 2017. One would think that The Avengers will be both the end of one phase and beginning of the next, but what exactly might this second phase entail? Again, assuming that Thor and Captain America: The First Avenger are hits, sequels to both of those have to be part of the plan. And Jon Favreau has stated that Iron Man 3 is on hold until after The Avengers for continuity purposes, so Iron Man 3 would certainly be part of it too.
Will those three sequels be enough to introduce new characters to eventually work into an Avengers sequel? Or will we also see new movies based entirely on new characters – like Edgar Wright's Ant Man? Maybe even a Mark Ruffalo Hulk movie. Third time is the charm, right?
What do you guys want to see? What would be your ideal phase two in the Marvel canon? Does it always culminate with The Avengers assembling or do you want to see even more properties brought in?
Source: Bleeding Cool