Fox To Make Jukebox Musical Set To The Music Of The Beach Boys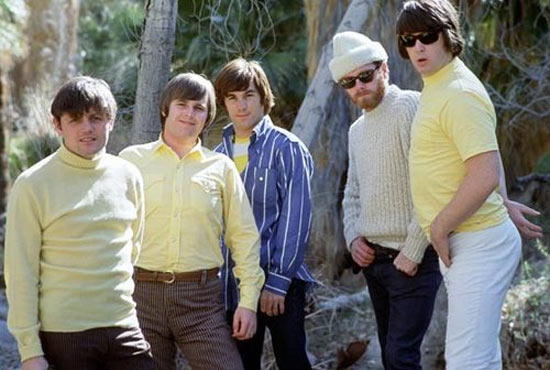 First we had Across the Universe featuring songs by The Beatles, then a feature adaptation of Mamma Mia! with the songs of ABBA, and now 20th Century Fox has won the rights to a jukebox musical set to the music of... The Beach Boys.
Like the titles preceding it, the movie will work a fictional narrative out of previously released songs by its respective musical group. It's a high-profile project that was pitched to a number of studios, including Universal, but Fox came out on top in the bidding war.
Variety lists Susannah Grant as being in charge of the film's script. Grant is best known as the screenwriter of Erin Brockovich, for which she received an Oscar nomination. She's also responsible for the screenplays of The Soloist, In Her Shoes, 28 Days, and Catch and Release (which she also directed), as well as co-writing kid's films such as Pocahontas, Ever After and the live action Charlotte's Web.
Producing the film is Craig Zadan, Neil Meron and John Stamos (yes, the John Stamos), two of whom (the two that aren't John Stamos) were producers on two of the highest grossing movie musicals of all-time: Chicago and Hairspray. Of course, both of those films were adapted from Broadway plays, and since Variety made no mention of Good Vibrations, the 2005 Broadway musical featuring songs by The Beach Boys, we have to assume that this won't be the case here.
Comparatively, Across the Universe—made from an original story—only earned around $24 million at the box office, despite it being based around songs by arguably the most popular music group of all-time. Chicago, Hairspray and Mamma Mia!, meanwhile, all tripled their budgets domestically, and in the case of the latter film, scored a stunning $600 million worldwide. Needless to say, Fox and the producers have their work cut out for them if they're hoping to attain similar success with this film.