Ben Affleck Offered 'Tales From The Gangster Squad' As Directorial Gig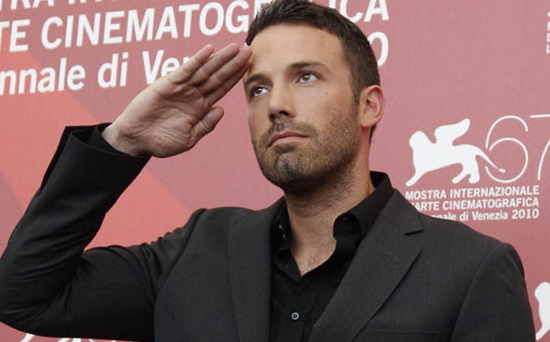 At the end of June I reported on Tales From the Gangster Squad, a period piece picture being developed by Warner Bros. as "an action movie conceived as an ensemble piece for a group of top-level actors."
The film would be based on a 2008 set of articles from the LA Times, and has reportedly been offered to Ben Affleck to direct.
Vulture reports that Tales From the Gangster Squad is one of three possible Affleck projects in the wake of great reception for his film The Town. There's also a Showtime pilot called Homeland, from 24 producer Howard Gordon, which follows "a sleeper cell and an ex-CIA operative." And then there's another film at Warner Bros. that could star Matt Damon alongside Affleck.
Back to the gangster picture.
Paul Lieberman wrote a series of stories for the LA Times which tracked an LAPD unit established in the '40s to deal with an insurgence of Mafia figures from the east coast. Key among those figures was Mickey Cohen, who originally worked for Al Capone in Chicago, then was sent to Los Angeles, which he used as a base for early business in Las Vegas and quickly consolidated control of LA organized crime.
(You might remember an earlier fictionalized version of Cohen in LA Confidential, for example. He wasn't seen in that film, but his influence was huge.)
Will Beall wrote the first draft of the script for The Departed producers Dan Lin and Kevin McCormick. Beall is a former cop and author of the novel L.A. Rex, which he's also adapting to script form for producer Scott Rudin, and he may write Xombi for DreamWorks.
Affleck signing on could be a big deal for the film. He's able to draw great actors, and this has been pitched as an actors' playground from day one. Wouldn't be surprised to see him do a new pass on the script, too.