The Tobolowsky Files Gets A Book Deal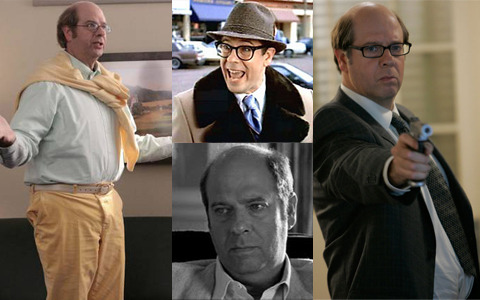 I have been waiting for almost a year to write the following sentence: Stephen Tobolowsky has just signed a book deal for a non-fiction book based on The Tobolowsky Files, to be published by Simon & Schuster in 2012. Needless to say, I am ecstatic that Stephen's wonderful stories now have the potential to reach an even wider audience.
Less than a year ago when we first launched The Tobolowsky Files, all I knew was that we had something unique, something special. In my heart, I believed that the quality of Stephen's writing equaled or exceeded those of other gifted writers like David Sedaris. Still, we had no idea how to get on the radio or how to get a book contract, though we hoped and prayed that they would happen. Today, both have come to pass (The Tobolowsky Files now broadcasts on KUOW 94.9 in Seattle, amongst other places). Thanks to all of our loyal listeners and to all who spent valuable time spreading the word about our show for making this possible!
And if you haven't listened to The Tobolowsky files yet, feel free to get in on the ground floor! Subscribe using the links below: