Teaser Trailer: 'I Am Number Four'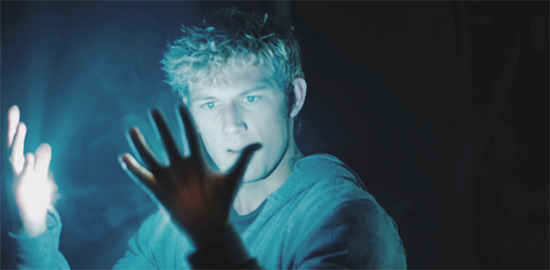 We've covered I Am Number Four quite a bit, in part because it was originally rumored as a directorial gig for Michael Bay. Then DJ Caruso (Disturbia, Eagle Eye) signed on, as did Sharlto Copley from District 9. Copely had to drop out and was replaced by Timothy Olyphant, and Alex Pettyfer took the title role.
Now there's a trailer for the film, teasing the idea of a super-powered kid on the run.
There are a lot of people jumping around and being thrown into the air here, but beyond that it's difficult to get a sense of the film. It also doesn't reveal the true nature of the main character, though I don't think it's much of a secret. (I'll honor the idea that it might be, but check the synopsis of the source novel, pasted under the embed, if you're curious.)
Yahoo has the trailer in HD and offers this synopsis:
An extraordinary young man, John Smith, is a fugitive on the run from ruthless enemies sent to destroy him. Changing his identity, moving from town to town with his guardian Henri, John is always the new kid with no ties to his past. In the small Ohio town he now calls home, John encounters unexpected, life-changing events — his first love, powerful new abilities and a connection to the others who share his incredible destiny.
I Am Number Four stars Alex Pettyfer, Teresa Palmer, Dianna Agron, Kevin Durand and Timothy Olyphant. D.J. Caruso directed. The film will release on February 18, 2011.
I AM NUMBER FOUR focuses on the fate of nine gifted children and their guardians, the sole survivors of a bitter war on their home planet called Lorien, who have settled on Earth under the protection of a charm that means their enemies can only kill them in numeric order. Three of the nine are dead; the novel's narrator is number Four. The nine children and their guardians evacuate to earth and the protagonist, a Lorien boy named John Smith, hides in Paradise, Ohio, as a human and tries to evade his predators.