Paul Haggis Negotiating To Write 'The Equalizer' Starring Russell Crowe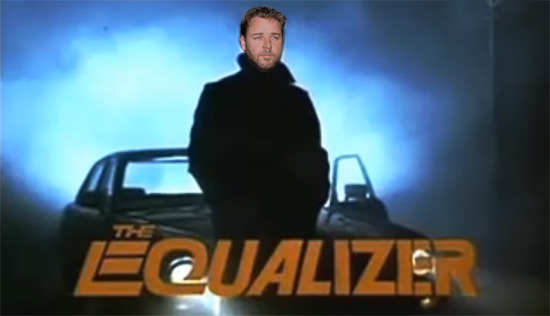 In June of this year we got word that the long-rumored TV-to-film version of The Equalizer was actually moving forward with Russell Crowe attached to the role originated by the late Edward Woodward. At the time there was no script, and there is still no script, but that could change soon. Paul Haggis, who just directed Crowe in The Next Three Days, is in negotiations to write.
THR reports that "the direction of the feture version is still being plotted," i.e. that decisions on what the tone of the film might be are still being made.
The follow-up question might easily be: will Haggis direct? THR brings up the possibility, but says only that such a thing is a possibility at the moment. He doesn't have another directorial gig booked at the moment, because his other possible helming project was Ranger's Apprentice, which is locked up in MGM's murky future.
Previously:
In the television show, which ran from 1985 to 1989, the late Woodward played Robert McCall, formerly a secret agent with an unnamed agency. He tries to atone for his violent, dangerous past by putting his skills to use helping those who needed protection and/or investigative services. His services were offered gratis through a newspaper ad: "Got a problem? Odds against you? Call the Equalizer."
Crowe has been attached to the film version for some time. The Weinsteins were once shepherding the project, but are no longer. Producer Mace Neufeld remains on board, and is working with Escape Artists, the company behind the remake of The Taking of Pelham 1 2 3. There's no studio working with the project right now; Crowe's attachment is no doubt meant to lure someone in.
And I'll re-embed the opening to the show, with the theme song composed by Police drummer Stewart Copeland that was so different and memorable at the time.