Gore Verbinski In Talks To Direct The Lone Ranger?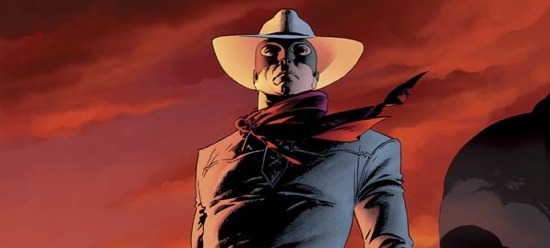 Many of you might be wondering what Pirates of the Caribbean trilogy director Gore Verbinski has planned next. He is wrapping up production on the computer animated film Rango, and it doesn't look like the Bioshock movie adaptation is going to happen. Word has it that Verbinski might again reteam with Johnny Depp on a big screen adaptation of The Lone Ranger.
Deadline is reporting that Verbinski is in talksfor the job over at Walt Disney Pictures. No word on when production is being targeted to begin.
The Burbank-based movie company is set to have a big press event later this week, and it is completely possible that this news was going to be announced at the event by studio chairman Rich Ross, but may have leaked early.
The project was initially announced in 2007, with producer Jerry Bruckheimer and Pirates of the Caribbean/Shrek screenwriters Ted Elliott and Terry Rossio penning the script. A year later, in 2008, it was revealed that Johnny Depp had been cast as Tonto, and George Clooney was rumored to be in talks to play the title character. Last summer it was rumored that Mike Newell (Harry Potter and the Goblet of Fire, Donnie Brasco, Prince of Persia) was in talks to direct, which clearly isn't happening now. And in February, the mouse house hired Justin Haythe, who adapted Revolutionary Road, to pen a draft.  Haythe was most recently working with Walt Disney Pictures on 20,000 Leagues Under the Sea: Captain Nemo before a recent change in staff put the project in the trash.
Adapted from the 1930's radio show, which later became a popular live-action television show in the 1950's. The Lone Ranger is a masked Texas Ranger in the American Old West, who gallops about righting injustices, usually with the aid of a clever and laconic American Indian sidekick called Tonto, and his horse Silver. He would famously say "Hi-yo Silver, away!" to get the horse to gallop. Hollywood has tried to remake the Lone Ranger twice now, a 1981 film titled The Legend of the Lone Ranger and a 2003 WB television movie/pilot, both of which were not well accepted.