Actors' Unions Tell Members Not To Work On 'The Hobbit'; Peter Jackson Threatens To Shoot In Eastern Europe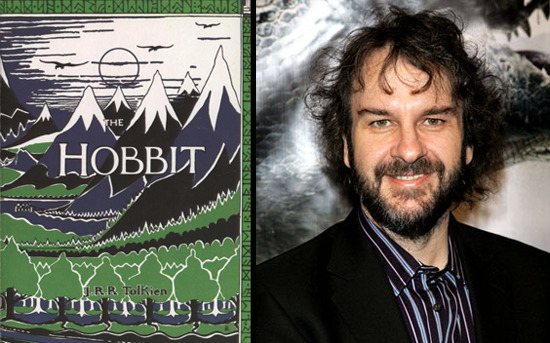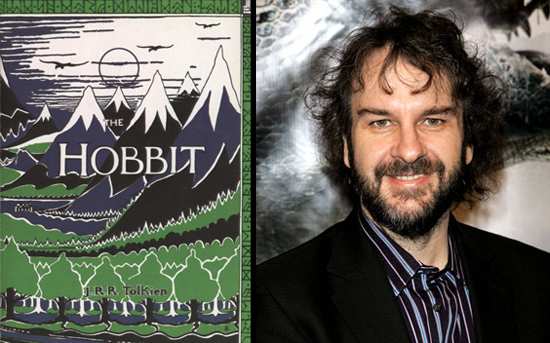 It's getting ugly in Middle-Earth. Despite the fact that the future status of The Hobbit has not yet been determined as MGM struggles back to solvency, work on the film has moved forward. But an actors' organization in New Zealand is pressuring Peter Jackson and the production to draw up a new contract "providing minimum guarantees on wages and working conditions, residual payments, and cancellation payments to actors engaged on the production."
Other actors' organizations have come out in support of the Kiwi group, with several groups advising their members not to take jobs on The Hobbit. In response, Jackson has threatened to move the production to Eastern Europe.
It's a complicated situation, but here are the basics:
New Zealand Actors' Equity and its financier, the Australian Media Entertainment and Arts Alliance (MEAA), are demanding that the producers of The Hobbit sit down for contract negotiations. Equity has reportedly been trying since 2006 to negotiate similar minimum guarantee contracts, and evidently sees The Hobbit as a ticket to making this happen.
On Friday, the Screen Actors' Guild (SAG) sent out a statement to all members advising them not to work on The Hobbit, citing the production's status as a 'non-union' show. Other organizations that fell in line with Actors' Equity and the MEAA were AFTRA, "Equity (UK), and equivalent organisations in Australia, Canada and South Africa," according to Deadline.
Yesterday, Peter Jackson issued a lengthy statement outlining his position on the matter. His key point was that continued attempts by the Australian and Kiwi organizations to force this issue could push Jackson to shoot the film in Eastern Europe. That would be a blow for New Zealand filmmaking both because of the loss of Hobbit jobs, and because it would usher in "a long dry big budget movie drought" in New Zealand.
Jackson also explains that his productions have always honored SAG working conditions and paid into residuals. Furthermore, he says that Warner Bros. (co-financiers along with MGM) set up a residual pot specifically for non-union New Zealand actors that would allow those performers on The Hobbit to benefit from residuals.
Jackson goes on to explain that legal advice has been given to the production that they can't negotiate with Equity and the MEAA, due to New Zealand law:
NZ law prohibits engaging in collective bargaining with any labour organisation representing performers who are independent contractors, as film actors clearly are. The NZ Commerce Act claims it would be unlawful to engage with an Australian Union on these matters.
He also claims that Actors' Equity represents only a fraction (5-10%) of New Zealand actors, and says
My personal opinion is that this is a grab for power. It does not represent a problem that needs a solution. There will always be differing opinions when it comes down to work and conditions, but I have always attempted to treat my actors and crew with fairness and respect. We have created a very favourable profit sharing pool for the non-Union actors on The Hobbit — and now the Union is targeting us, despite the fact that we have always respected SAG conditions and residuals... I can't see beyond the ugly spectre of an Australian bully-boy, using what he perceives as his weak Kiwi cousins to gain a foothold in this country's film industry. They want greater membership, since they get to increase their bank balance.
Given that NZ law prohibits exactly the sort of negotiations that the MEAA is pushing, Jackson says there are only a couple of options:
Because the "demands" of MEAA cannot be agreed to, or even considered – by law – and therefore the only options that remain involve closing the Hobbit down, or more likely shifting the production to Europe. It could so easily happen. I've been told that Disney are no longer bring movies to Australia because of their frustration with the MEAA.
The outcome of that would be ugly, theorizes Jackson:
There is a twisted logic to seeing NZ humiliated on the world stage, by losing the Hobbit to Eastern Europe. Warners would take a financial hit that would cause other studios to steer clear of New Zealand.
So what happens now? The MEAA wants a meeting to happen tomorrow to move the matter forward, but based on the position that Jackson has outlined, it seems unlikely that the group's demands will be met.