David Fincher Adds Christopher Plummer To 'The Girl With The Dragon Tattoo'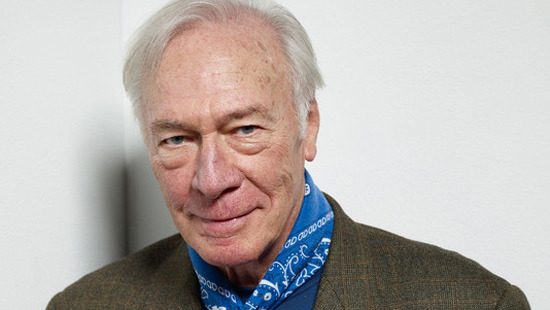 This was probably an easy call for the David Fincher camp. As the director is pulling in the actors for his version of The Girl With the Dragon Tattoo, one man who got the call is Christopher Plummer.
The surprise is that he's playing Henrik Vanger, i.e. the character who sets the plot in motion by hiring Mikael Blomkvist (Daniel Craig) to ferret out the truth behind a family member's disappearance. It's a surprise because Max Von Sydow, perhaps the only actor seemingly more likely to join this cast, was previously in talks to play Henrik Vanger.
What happened to Mr. Von Sydow? THR doesn't mention the actor at all, so I can't say. I wouldn't be surprised to see him end up in the cast still. Mr. Plummer, meanwhile, should be just as capable in this role. In the last fifteen years he's tuned his ability to command both wonderful gravitas and a slight dark undercurrent of unpredictability and haughtiness. When I heard his name connected with the film I expected to hear that he was one of the other minor Vangers, but he'll likely be great as Henrik, too.
To recap, Mikael Blomkvist is brought to the Vanger's remote family home by Henrik Vanger to solve the 40-year old disappearance of Vanger's great-niece. Blomkvist eventually solicits the assistance of talented investigator/hacker Lisbeth Salander (Rooney Mara) in his investigation of the Vanger family. Among other actors cast for the Vanger family are Robin Wright and Stellan Skarsgård. There are still a few big roles to cast, notably Nils Bjurman, the corrupt lawyer who has a few very unsettling scenes with Lisbeth Salander.