Fourth 'Mission: Impossible' Finds A Villain In 'The Girl With The Dragon Tattoo' Star Michael Nyqvist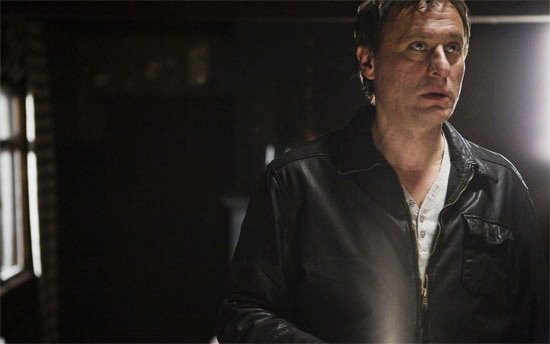 Tom Cruise already has his team of new and returning operatives set for the next as-of-yet-untitled Mission: Impossible movie—Jeremy Renner is his right-hand man, Paula Patton is a young female operate (can we expect a romantic entanglement of some kind? Probably), and Ving Rhames and Simon Pegg are returning to their former roles—but what good is a team of secret agents without an ambiguously European bad guy for them to take down?
Problem solved: Michael Nyqvist, the Swedish actor best known for his work as journalist Mikael Blomkvist in the Millennium trilogy (only the first two of which—The Girl with the Dragon Tattoo and The Girl Who Played with Fire—have been released in the US) has been cast as one of the film's lead villains.
The Hollywood Reporter confirmed the casting, in response to which I feel only indifference. While I was fond of The Girl with the Dragon Tattoo, most of that was due to Nyqvist's co-star Noomi Rapace. I mean no disrespect to Michael Nyqvist, who delivered a perfectly competent performance, but his presence in the film felt lacking for somebody intended to be its protagonist.
This will mark Michael Nyqvist's second big Hollywood outing, as he recently completed filming on Abduction, the John Singleton-directed triller starring Taylor Lautner as a teenager who discovers his parents kidnapped him as a child and raised him as their own.
Location scouting for the fourth Mission: Impossible is currently taking place in Vancouver, Prague and Dubai, and production is set to commence in December. Brad Bird will be directing a script written by Andre Nemec and Josh Appelbaum, who worked on the story with producer J.J. Abrams. The film is planned for a December 16th, 2011 release.