Christopher Guest's Next Film Will Focus On Retro Collectors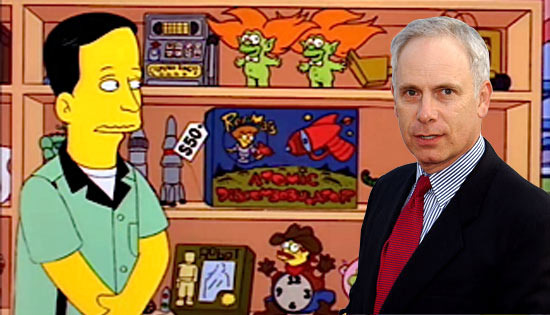 Has it been three/four years already? That must mean it's time for another Christopher Guest mockumentary. That's still a call for celebration, no? Though the filmmaker's last effort, For Your Consideration, may not have been too warmly received, one misstep can't sour the name of a man who has proven himself so reliable in the past. He did after all co-write and star in This is Spinal Tap, and if that weren't enough (Side note: It obviously is.), he's since taken on the role of director for his films Waiting for Guffman, Best in Show and A Mighty Wind.
WowOWow says the next off-kilter group of obsessives Guest plans on satirizing is retro collectors—people who seek out items such as "old comic books, Barbie dolls, vintage magazine ads, vinyl 45-rpm singles, and Charles Manson song lyrics written on Kleenex". It's not clear if those were actual items specified, or simply examples conjured up by the author of the piece.
Guest will be joined by Harry Shearer and Michael McKean, two actors who have been with him since his Spinal Tap days (which they also co-wrote alongside him). No mention of Eugene Levy, however—though I imagine that he will remain as integral a part of the production as he's ever been. In addition to starring in Guest's films, Levy has also helped him write all of their screenplays. It would be regrettable if that wasn't the case on this film as well.
Other Guest regulars include Jane Lynch, Parker Posey and John Michael Higgins, all of whom are being sought for the film. Lynch's Glee schedule could pose a problem, but otherwise it's likely that most of the gang will be returning. Just add Fred Willard and Catherine O'Hara, and I'm set.