Casting Notes: James Gandolfini In 'Great Hope Springs'; Vladimir Mashkov In 'Mission: Impossible 4'; Role Set For Ron Perlman In 'At The Mountains Of Madness'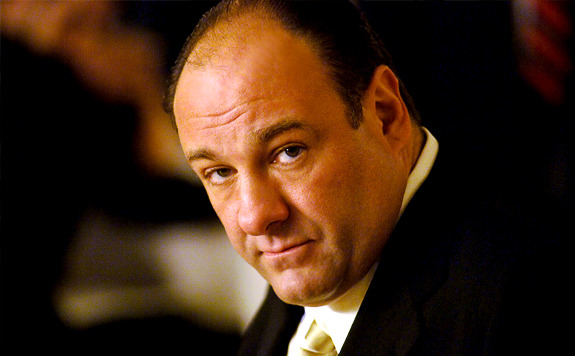 James Gandolfini is about to start work on Violet & Daisy but is lining up work to take on after that film wraps. One possibility is Great Hope Springs, the matrimonial drama that will re-team director Mike Nichols and Meryl Streep. Jeff Bridges was one possible candidate for the same role over the summer, but he's out of the picture.
If Gandolfini signs on, he'd also join Philip Seymour Hoffman in the Vanessa Taylor-scripted film about "a husband and wife (Gandolfini and Streep) undergoing an intense weekend of counseling to decide their future after 30 years of marriage." Streep sparring with Gandolfini with Hoffman as the ref? Yep, I'll take that. Vulture says the trio is keen to work together, and the film could shoot in March if deals come together.
After the break, the fourth Mission: Impossible gets a new Russian agent, and a spot is held At the Mountains of Madness for Ron Perlman.
According to The Wrap, Vladimir Mashkov from Behind Enemy Lines and Alias has joined the cast of the fourth Mission: Impossible film. (Which a tweet from the official Tom Cruise twitter account recently reffered to as 'The Mission,' which can't possibly be the film's new title...can it?)
Mashkov will play, shocker, a Russian agent, and is a great addition to the cast. He's not so well known here, but is a writer and director, and has won Russia's equivalent of the Best Actor Oscar.
Finally, in other shocking news, Guillermo del Toro says there's a part for Ron Perlman in At the Mountains of Madness. The director told MTV,
All I can tell you is if Ron Perlman is free, he will be in...I wrote a part for him. He read it and if everything falls in place, Ron Perlman has a role in it written specifically for him.
We even know the part — it would be Larson, who as del Toro says is "the guy that cares for the dogs and the sled — the part of the expedition that is dog sleds...It's a fantastic character. I really love him. He's sort of a pragmatic guy, doesn't care about science or the mythology or the cosmology."