NBC Grabs J.J. Abrams' Show With Michael Emerson And Terry O'Quinn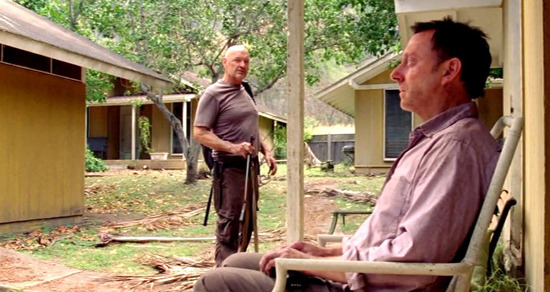 Earlier this week the rather promising story cropped up that J.J. Abrams and collaborators Josh Appelbaum and Andre Nemec were pitching networks on a new show with comedy elements that would star Michael Emerson and Terry O'Quinn from Lost? Well, NBC has gone for the show. There's no season order yet (way too early for that) but this is a step closer to the project hitting the air.
According to Vulture, NBC got the rights to the show and made a pilot commitment. The title we'd reported before, Odd Jobs, was the temp title, but has been left behind. As far as we know, this would still have Emerson and O'Quinn playing former black ops agents, possibly in a suburban setting. Appelbaum and Nemec are the writers and exec producers, with Abrams and Bryan Burk also exec producing. More on this one as we get it.