Community's Season 2 Premiere To Be Preceded By Live "Twittersode" Experiment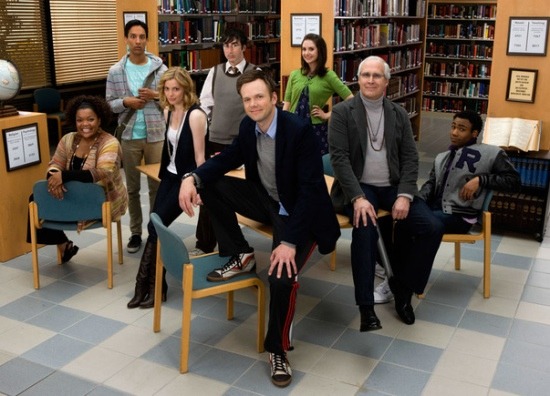 The second season of Community premieres tonight—Thursday, September 23rd 8/7c, to be exact—but first it will be testing its luck with a Twitter experiment that it's calling a "Twittersode". Using faux Twitter feeds for the show's characters, a scene will be acted out consisting of 80 tweets in all. Learn more after the break.
Variety reports that the scene will debut at 7 p.m. EDT, an hour prior to the airing of the premiere. You can follow the experiment at http://www.NBC.com/CommunityTwittersode.
Normally I'd be wary of publicity stunts like this, but I'm confident that there's some actual creative impetus behind this experiment. The twitter feeds for these characters have existed for a couple of months now, and it's obvious that a little more thought has been put into them than what you would expect to see from a marketing department. For example, there's a profile called Old White Man Says (@oldwhitemansays)—playing on the popular Twitter account S*** My Dad Says—set from the point of view of the roommate of Chevy Chase's character Pierce, though he's not mentioned by name. The bio: "I'm roommates with an old white dude. He's grumpy and racist. I just write down s*** that he says." Hell, there's even a profile for Annie's Boobs (@anniesb00bs), Donald Glover's character's not-so-aptly named monkey.
For a show like Community, this feels like a natural progression of its meta, pop culture-infused stylings. A Greendale Community College website is one thing, but having the characters of the show actively engaging over Twitter is another entirely. I'm curious to see how successful the experiment ends up being, which I suppose will depend largely on whether the idea ends up being reduced to a series of one-liners, or if they aim to offer up some genuine interaction between the characters to lead into the premiere. If the episode itself were to kick off with a Twitter gag, that would be surreal. But unless they've been planning this for quite some time, that's fairly unlikely.