Alexis Bledel Confirmed For Teen Assassin Film 'Violet & Daisy'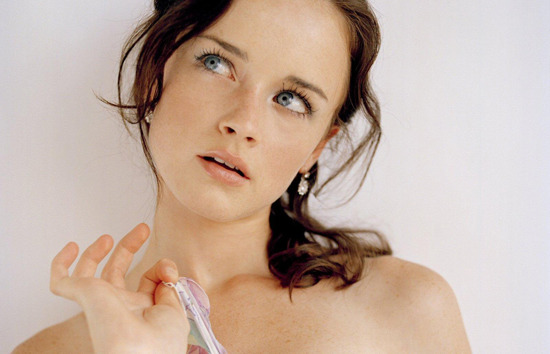 Difficult to believe that, just as Joe Wright's film Hanna, about a teenage girl trained as an assassin, is readying to hit theaters, post-production will be under way on Violet & Daisy, about two teenage girls trained as assassins. And now, confirming a report from a few days ago, we know that Alexis Bledel will co-star as one of the two killer lassies, alongside Saoirse Ronan.
Variety has the news, reiterating that Oscar-winning Precious screenwriter Geoffrey Fletcher wrote and makes his feature directing debut with the film, which is about " a pair of teenage assassins who are lured into what is supposed to be just another quick and easy job, only to find complications as the man they're supposed to kill is not what they expected."
James Gandolfini will appear as well, but we don't know his role. Will he be mentor/trainer, or the man targeted in the girls' last job? More likely the latter, but we'll update on that detail as more comes in. There's also a rumored part for Danny Trejo, who is on a nice little casting streak of late. The film shoots starting next week, so we should get more info soon.
Previously:
The trade also quotes Fletcher saying "I wanted to make a film that was full of left turns." I'm always leery when a screenwriter proclaims that one of their primary intentions is to mess with the audience by throwing twists and turns into the script. But this is a movie about teenage assassins, after all — genre-iffic and possibly not the most ambitious thing in the world. So if thrilling and surprising an audience is really the primary motivation, that could work. (The script has been pegged in the past as a sort of Thelma & Louise + Superbad + Pulp Fiction, so draw whatever you want from that.)