This Week In Trailers: Gnarr, Douchebag, Client 9, Who Is Harry Nilsson?, Billie & Theodore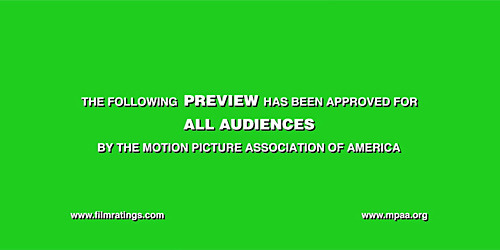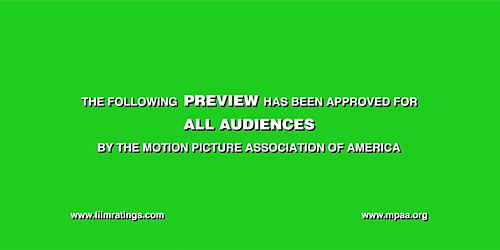 Trailers are an under-appreciated art form insofar that many times they're seen as vehicles for showing footage, explaining films away, or showing their hand about what moviegoers can expect. Foreign, domestic, independent, big budget: I celebrate all levels of trailers and hopefully this column will satisfactorily give you a baseline of what beta wave I'm operating on, because what better way to hone your skills as a thoughtful moviegoer than by deconstructing these little pieces of advertising? Some of the best authors will tell you that writing a short story is a lot harder than writing a long one, that you have to weigh every sentence. What better medium to see how this theory plays itself out beyond that than with movie trailers?Douchebag Trailer
I fell hard for The Neistat Brothers on HBO when it appeared out of the blue this year.
That program was an explosion of creative minds meeting creative filmmaking that, at its core, was an explosion of cinéma vérité which really hit me at my core. The programs mixed fantastic thoughts and experiences that didn't seem to have any thread running beneath them but the brilliance was that it was the filmmakers own presence and experience in the stories themselves that made this television worth watching. Seeing a trailer like this, then, makes me feel that this would be the natural fictional extension of what would happen if we saw these same, adventurous, extraordinary brothers go off and do some extraordinary, and obnoxious, things.
Now, it would be easy to dismiss the opening sequence as preening, stick-up-the-butt artists making a true expression of real merit. I know, I was close to clicking away and watching the trailer to Bloodrape again, but if you hang in there and believe that it was chosen to play at Sundance for a reason it does take off when brother meets brother in what I think is a bonding road trip movie between siblings.
Seamlessly, the trailer weaves its high concept premise, a guy goes looking for his fifth grade sweetheart, with snappy quotes from film journos far more important than anyone with a .com at the end of their business card. It gains real steam as they hunt down a woman who has no clue what's coming. It's that uncertainty that's captured beautifully here. There's some genuine humor and, in a mumblecore way, it's endearing to see these two brothers tussle with one another in a manner that seems genuine. Director Drake Doremus looks like he has shaped a movie that is at one time contemplative, emotive, but also humorous.
Client 9 Trailer
The thing about Alex Gibney, director of Client 9, is that he is a master of his craft.
There is no hyperbole, no exhalation that is not warranted, I am not speaking in grandiose terms for no reason, the man simply knows how to knock out a powerful documentary. Knowing that, when you come upon a trailer like this you can just feel the power surging through it. Sweeping voiceovers with interesting visuals pepper this thing and make this more than just a movie about facts. It's a story that's allowed to have a little panache and we get that here. It's the intro, though, that hooks you.
They don't go for the easy sell, what you would expect someone to lead off with, but there is some nameless guy talking about Wall Street. Yes, you find yourself asking "Isn't there a hooker somewhere? A public humiliation of some sort?" It lulls you, this intro, into thinking about what it was that Eliot Spitzer was on a mission to do when he was in power. The way Gibney frames Spitzer as he chimes in to talk about his role as attorney general prior to being governor of New York you feel relaxed and accepting of what this guy has to say. He feels charming as he simply charts out what it was he wanted to do to those who thought they could get away with fiscal murder.
That's about when the audience gets their bread and circuses.
The scandalous sensationalism is wonderfully captured as the story goes from the boardrooms of Wall Street to the bedrooms where this guy used to get his freak on. Much to this trailer's credit, it doesn't ever feel awkward or too jarring as the transition from high brow to low brow is done exceptionally well.
The showcasing of call girls, their asking price for a night of love, the profiles of men who wanted more than a mere pound of flesh from Spitzer, and all the other individuals who conspired to take him down add up to a final half of a trailer that sells a great story.
Gibney's gift of artistry is to get you engaged, to pique your interest, and this trailer is yet another example of why you should be waiting, and eager, on October 1st to watch this movie.
Who Is Harry Nilsson? Trailer
Before: Here's another dirty hippie who now has his own documentary. After: He scored Popeye?
I think if I were to confuse a pack of individuals it would be trying to differentiate between Arlo Guthrie, Harry Chapin, Don McLean, Harry Nilsson, and any one of those draft dodging troubadours with a guitar and a ponytail. I'm kidding about the draft but I'm not when it comes to the guys. They all seemed to blend into one voice when I've caught snippets of them playing on the radio, indecipherable to my ears, but this trailer has begun the process of making Nilsson stand out from the crowd in a way I never expected before watching this thing.
If there were any systematic way to begin the process of showing why Harry was different from his contemporaries this would be the right way to do it. Leading off with a track that many youngsters would recognize from Borat is an auspicious way to start as it sets up the work this man has done in film. From Midnight Cowboy, to the aforementioned Popeye, the guy hasn't lived in a hole, by any means, since this kind of music was replaced by disco. Never mind that the Smothers Brothers make a cameo, which is thrilling in and of itself, but Tom Smothers gets it right: either you know Nilsson or you don't. I didn't.
It's here, though, that the trailer understands that and begins to educate. You start  recognizing the songs that are being discussed and it's one after another. I was embarrassed that all these jingles I knew came from this guy but this preview just illustrates the point beautifully with interview clips, file footage, and the music that is absolutely recognizable. By the time you catch up with the influence everyone said he had on bands like the Stones or Beatles a portrait begins to emerge of someone you really would like to know better.
I was drawn in by the promise that, yes, this is an American musical treasure and the supporting documentation in this trailer makes you believe you need to, right now, spend some time learning about a guy I couldn't pick out of a line-up moments before watching. If there was some way to introduce someone properly to an audience who may not be familiar with the guy's talents this trailer gets it right. Director John Scheinfeld showed the world in 2006 an intimate portrait of John Lennon in his documentary The U.S. vs. John Lennon that many had not seen before and it is my feeling that he looks to have done the same here.
Billi & Theodore Trailer
I wrote about another one of these kinds of films, projects that need financial backers in order to get made and are going public to get the money, and I think it's an interesting segment of the film community where people are hitting the virtual street to not only make their case but to create a compelling reason why someone should invest in their film.
What I see in this trailer, then, distills perfectly the interesting directions filmmaking is taking in the 21st century as a reaction to private financing drying up and a studio system that seems to only want bankable home runs. Sometimes a single will do just fine and this trailer looks worthy enough for a couple minutes of your time. Seeing how the trailer was shot in one day "with a crew of two" director Ronald Short shows why having a business plan with regard to a film production isn't enough, you need to make real your vision.
The trailer opens with a bit of a hip fake. At first you think that this kid who looks like Pete Wentz is about to kill this delightfully cute little girl in her apartment. The music, the lighting, it all points to a murder of some kind or, at the very least, a visit from Chris Hansen from Dateline NBC. Thankfully, the mood lightens a little bit shortly after this and there's a change of time, of place. While you get the feeling these two actors are showcasing for their high school talent show there is promise. The mood changes yet again. We start knowing who these people are. The music changes to something more sublime, acceptable.
It's a tough road, though, as there are truly inspired moments coupled with moments that do look like they were slapped together on the fly. Some of the performances, too, look like they were rehearsed only moments before the camera rolled but that shouldn't take away from its earnestness. Jordan McRae looks like a firecracker that deserves igniting and Travis Emery, well, there's always being an understudy for Fall Out Boy.
Honestly, I'm curious to know from the rest of you about this surge in productions that are going straight to consumers to make their best pitch. I think this one is worth the investment if only to see what Short could do with a little more time than 24 hours. This trailer, while it's not going to set the world on fire, deserves high praise for at least being more interesting than many of the others that seem to go nowhere.
Gnarr Trailer
Jón Gnarr is a special kind of politican.
What drew me into this trailer, besides its abject weirdness, was the person who sent it to me. Kind soul that they are they let me know that this was a documentary "about the Icelandic comedian and actor Jón Gnarr, who formed "the best party" last winter, ran for mayor of Reykjavik  (our capital city) this spring and won, [and] will cover the campaign and his short time so far in office." Now, here is where it got me. They went on to say, "he was also co-writer and lead actor in another trailer you once shared, Mr. Bjarnfredarson." Besides piquing my interest in a documentary about a politician who doesn't seem like your typical guy, any person from the across the sea who can spell Mr. Bjarnfredarson without using Copy and Paste (I couldn't do it) deserves a peek.
I'm glad I did because this thing is just a trip. The trailer begins ever so subtlety with Gnarr's position on privatizing all pre-schools to which he follows-up quickly with a "Just kidding!" quip back to someone he's talking to. So amused he is at the joke he's made that it carries us all the way through the live and times of this guy. Yeah, it seems so simplistic to slap together a trailer that only showcases this man's ability to vacillate between a high pitched wheeze when he giggles and an all-out gut fest that seems to happen whenever he's, well, talking that it's hard not to be interested in this guy. Digging around a little further shows why people would want a documentary about a man who formed a political party, and won mind you, on the tenet that it will not follow through on any promises given before the election and it runs on the platform of being "openly corrupt."
It's wild in the sincerest way, this guy just laughing all the way through this thing, as the ending just puts a nice feather in the cap of what you're going to get out of watching this film. More than being a unique document about a politician who seems so unlike anything we've ever seen this trailer gets me excited as a fan of documentaries that show how other people navigate their lives in countries other than my own. Besides, who wouldn't want to hear the lilting sound of Icelandic being bandied about for a good ninety minutes? Count me in as someone who will be trying to find a way to see this movie sooner rather than later.
Thanks to Steini from Iceland for the assist on this.
Note bene: If you have any suggestions of trailers to possibly be included in this column, even have a trailer of your own to pitch, please let me know by sending me a note at Christopher_Stipp@yahoo.com
In case you missed them, here are the other trailers we covered at /Film this week:
The Nutcracker in 3D Trailer - Move over surly, flying owls this actually looks like something that could interest my kids. Clever trailer.
Due Date Trailer #2 - Boy, someone learned how to turn lead into gold. While I think I've already been put off by the first trailer this at least is a respectable piece of marketing that sells its Road Trip meets John Candy/Steve Martin blend quite well.
The Dilemma Trailer - If you can read between the lines this looks like a mediocre, middle of the road film that will be fun for your parents. If you can't, then you'll see this as one long, miserable music video.
The Roomate Trailer - Single White Female but on a college campus. It'll be huge, right? No, it won't.
Stuck Between Stations Trailer - This trailer is wonderful. Atmospheric for all the right reasons, not too arty, with all the accouterments of  a story that will lean hard on its performances from its two leads.
The Social Network International Trailer - My pump is already primed to see this film but I love this trailer. With a little swagger and some attitude this one is, perhaps, my favorite of all the spots I've seen.
Gnomeo and Juliet Trailer - This trailer is a perfect example of how some movies simply beg me not to spend my hard earned cash on it. I'll be avoiding this one, thanks.
Red White & Blue Trailer-I'm sure this is terrifyingly scary movie but the trailer is boring as all get out. Call me back when it reaches the end, that's where the best bits are anyway.
Harry Potter and The Deathly Hallows Trailer- If you're a fan of this series I am sure this trailer is causing you short-term asthma with how good it is. Seeing how I've never sat through an entire one I guess this is somewhat impressive.
Mrs. Peppercorn's Magical Reading Room Trailer - If I were a kid and was seeing this for the first time I would dare say that I would be thrilled to know when this movie comes out. As an adult, however, the trailer is marginally impressive and makes good use of editing.
The King's Speech Trailer - This trailer feels like The Hudsucker Proxy with a lot more fog. I don't know what I was expecting but I certainly wasn't expecting so unique. Looks like a film that's full of character and life.