Watch This: Louis C.K.'s Hilarious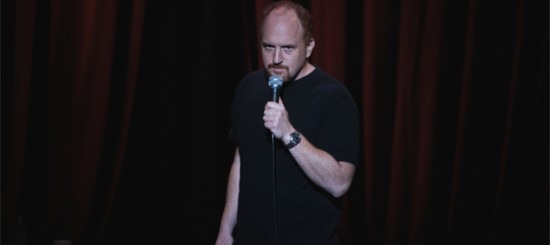 Louis CK's Hilarious was one of my favorite films at the Sundance film festival this year. I can't remember the last time I've been reduced, so thoroughly, to a useless pile of tear-filled laughter than when I watched this concert film. For months now, I've been wondering whatever became of Hilarious, but fortunately I've had Louis' wonderful FX show to tide me over in the meantime.
Today, I discovered that Epix HD is now streaming Hilarious online for FREE. All you need to do is head on over to their website and request an invite code by entering your e-mail address (they'll send you something for confirmation). Then, just go and watch the film! Check it out, laugh your ass off, then let us know what you thought of it in the comments below.