Jean-Pierre Jeunet And Natalie Portman Considering 'Brothers Grimm: Snow White'?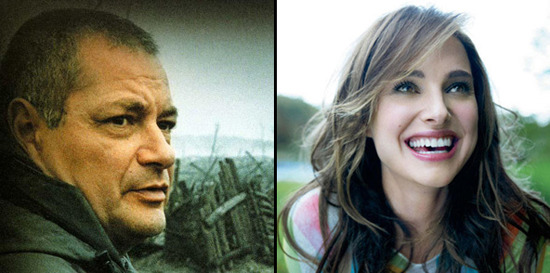 I'm at a loss to explain why the 'dark fantasy' genre has gained as much steam as it has, but adding blood and boobs to classic stores definitely floats a lot of folks' boats. (Yeah, I know, just answered my own question there.) So there's an edgy adult version of Snow White in development, called Brothers Grimm: Snow White. Brett Ratner has been part of the development team, and French filmmaker Jean-Pierre Jeunet is reportedly thinking about directing. Additionally, there's vague word that Natalie Portman is interested in the title role.
Pajiba reports that the site's agency contact says Jeunet (Delicatessen, Amelie) is considering the film. Which, depending upon the amount of influence he could exert over the script, might be a good thing.
Let's say for a moment that Jeunet were to direct the film. His sensibility, despite a certain leaning towards grimy, industrial fables, doesn't seem quite compatible with the basic image of dark fantasy. But if he could work the tone of the film towards something like Delicatessen, or even Gilliam's Brothers Grimm...OK. We might be in business.
But that's just a theory. There's no signing here. And Natalie Portman's name being in the mix seems far more strange. The actress as a classic Snow White? Yes, absolutely. But I can't figure out why she'd do this particular version. Before Black Swan it might have made a weird "I'm just going to do something odd" sort of sense. After Black Swan, when she's going to have her pick of work for the next year, it doesn't click at all. Perhaps we just don't know enough about the project. Or her interest could be non-existent after all.
Which means, of course, that I'll have to eat my words in a week when we run the article saying that she's signed to the film. (I don't actually expect this to happen.)
As far as Jeunet goes, he has only made two films I ever get the urge to watch again. (The aforementioned Delicatessen and Amelie.) But even his less compelling films (City of Lost Children, say, or A Very Long Engagement) have qualities that are interesting, and he hasn't made the disastrous film yet that will make me even think about writing him off. And if Alien: Resurrection didn't do that, perhaps nothing will.