Kevin Smith Casts John Goodman In 'Red State'; Film Is Shooting Now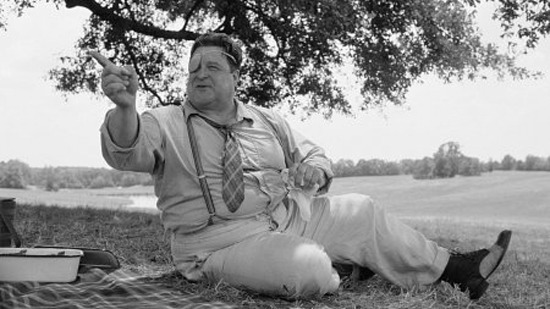 Briefly: Last time we heard about Kevin Smith's 'religious horror' film Red State, the cast was being assembled and Kevin Pollack had been offered a role. Now things have moved right along, and the film is actually shooting. Cameras are starting to roll this week, and just in time for that milestone, Smith has added another name to the cast: John Goodman.
The cast also includes Kyle Gallner (A Nightmare on Elm Street), Michael Angarano (The Forbidden Kingdom), and Stephen Root (Office Space). Michael Parks will be playing the lead role inspired by Fred Phelps. Melissa Leo (Frozen River) had been up for a part, and while we haven't seen explicit confirmation that she's good to go, recent cast round-ups keep listing her, so let's hope that's a 'yes'.
The film is about a group of kids encountering a crazy fundamentalist preacher based on Fred Phelps, leader of the band of real-world nutso jerkoffs known as the Westboro Baptist Church.
[the all-new Hollywood Babble-on via STYD]