First Look: Aardman Animation's 'Arthur Christmas'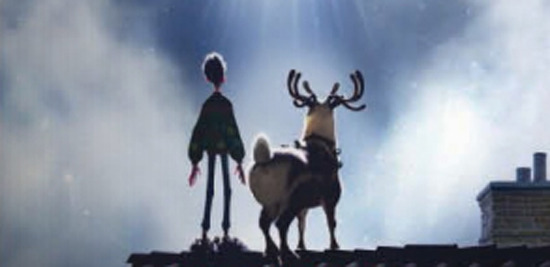 We may receive a commission on purchases made from links.
In addition to working on new Wallace & Gromit shorts, the great Aardman Animation studio has a couple other projects in the pipeline. One is a stop-motion film called Pirates!, of which we've heard little since the film was announced in April '09.
Also announced in spring of last year was Arthur Christmas, a CGI holiday film originally called Operation Rudolph. (And not related to the kid's book Arthur's Christmas.) Now we've got the first look at a  bit of art from Arthur Christmas. It isn't much, but it's a start.
Collider dug up the image and presents it along with some other pretty low-key sales art for big films. (No reveals in the other posters; just the expected logo mock-ups.) I'll say this: the 'Christmas plus Close Encounters' tone definitely intrigues me.
We still don't know much about Arthur Christmas. Sarah Smith and Barry Cook (Mulan) are directing from a script by Borat screenwriter Peter Baynham. The story is reportedly about how Santa is able to deliver presents to all the children of the world in just one night. Apparently the film depicts Santa's North Pole as "a high tech installation requiring a highly trained army of elves."
Sony will release the film in 2011.