'Catch Me If You Can' Coming To Broadway In April 2011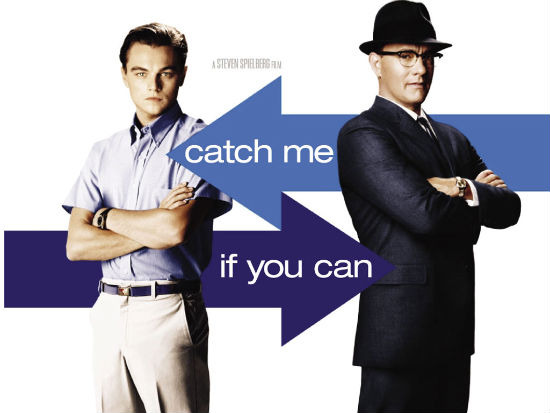 Unless there's a Spider-Man or Evil Dead musical to write about, Broadway really doesn't come up too much here at /Film. Well, another big time film is getting the song and dance treatment as Catch Me If You Can is now officially coming to Broadway on April 10, 2011 with previews starting March 7, 2011.
Most people know the story of famous con man Frank Abagnale Jr., one of the most successful check forgers in history who also posed as a doctor, lawyer and Pan Am pilot all before his 19th birthday, because it was adapted into a film directed by Steven Spielberg, starring Leonardo DiCaprio and Tom Hanks. That movie, not the original book by Abagnale Jr., will be the source material for the show with a book by Terrence McNally (Ragtime) and music and lyrics by Marc Shaiman and Scott Wittman, who worked together on Hairspray.
Hit the jump for some possible info on casting and videos from the show.The New York Times, who first reported the story, said this announcement didn't come with any casting news. However, they also mentioned that in the Seattle trial run of the show last year, Aaron Tveit (Broadway's Next to Normal, Howl, Gossip Girl) and Norbert Leo Butz (Broadway's Dirty Rotten Scoundrels) played the DiCaprio and Hanks roles respectively. There's really no reason to think those roles will change. I personally spoke with Tveit last year and he was fairly sure he'd be in the show on Broadway as he'd been cast as Abagnale for a while.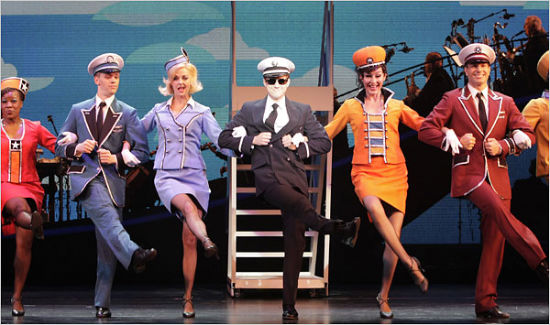 Maybe I'm wrong, but unlike Spider-Man or Evil Dead, Catch Me If You Can seems a lot more Broadway friendly. It's an incredible true story full of jet-setting, costume changes, amazing highs, dizzying lows and creamy middles. Many films that are adapted to musicals fall pretty flat (The Addams Family) but there are others, like The Producers, that sing. I hope Catch Me falls into the latter.
Check out these videos from the Seattle version and let us know what you think.
And another.