'TRON: Legacy' Character Banners Revealed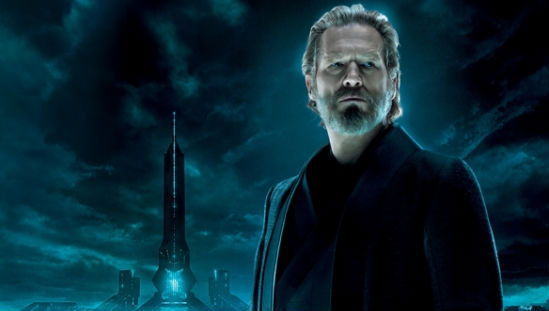 Kevin Flynn, The Man himself, can now grace your desktop, wall or where ever you'd like him to go. The third in a series of TRON: Legacy banners appeared online today and features Jeff Bridges as Kevin Flynn (not to be confused with his dual role as Clu 2.0, the evil/younger CGI version of Flynn that plays a pivotal role in the highly anticipated Disney film). Directed by Joseph Kosinski, TRON: Legacy hits regular, 3D and IMAX 3D theaters on December 17. Hit the jump to check out the full version as well as previously released banners of Quorra, played by Olivia Wilde and Sam Flynn, played by Garret Hedlund.
Thanks to Hey You Guys for the heads up.
Gotta admit. Those are pretty bad ass and that's coming from a TRON novice. Still, after seeing the footage and 3D presentation at Comic Con this year, this movie is extremely high on my anticipated list.
Here's the official plot synopsis for the film, as well as the awesome, latest trailer.
Sam Flynn (GARRETT HEDLUND), a rebellious 27-year-old, is haunted by the mysterious disappearance of his father Kevin Flynn (Oscar®- and Golden Globe®-winner JEFF BRIDGES), a man once known as the world's leading video-game developer. When Sam investigates a strange signal sent from the old Flynn's Arcade—a signal that could only come from his father—he finds himself pulled into a digital world where Kevin has been trapped for 20 years. With the help of the fearless warrior Quorra (OLIVIA WILDE), father and son embark on a life-or-death journey across a visually-stunning cyber universe—a universe created by Kevin himself that has become far more advanced with never-before-imagined vehicles, weapons, landscapes and a ruthless villain who will stop at nothing to prevent their escape.