Cool Stuff: 'Blade Runner' Posters By Tim Doyle And Godmachine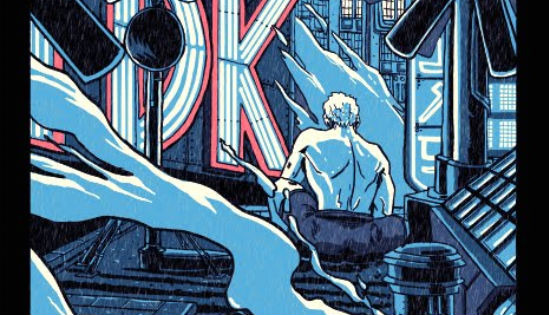 Fans of the 1982 Ridley Scott classic Blade Runner have some money to spend. The Astor Theater in Australia, which recently put out some awesome posters for Die Hard and Predator, is screening the film from September 30-October 3 and their partner site Tommy Good had artists Tim Doyle and Godmachine create really sick poster prints for the occasion.
Doyle's is a 12x25 with "transparent glossy rain effect over the whole thing" and Godmachine's is a 18x24. The posters won't go on sale until after October 3, so be sure to sign up at Tommy Good to be alerted. Hit the jump to check out both beautiful prints.
Thanks to Inside The Rock Poster for the heads up.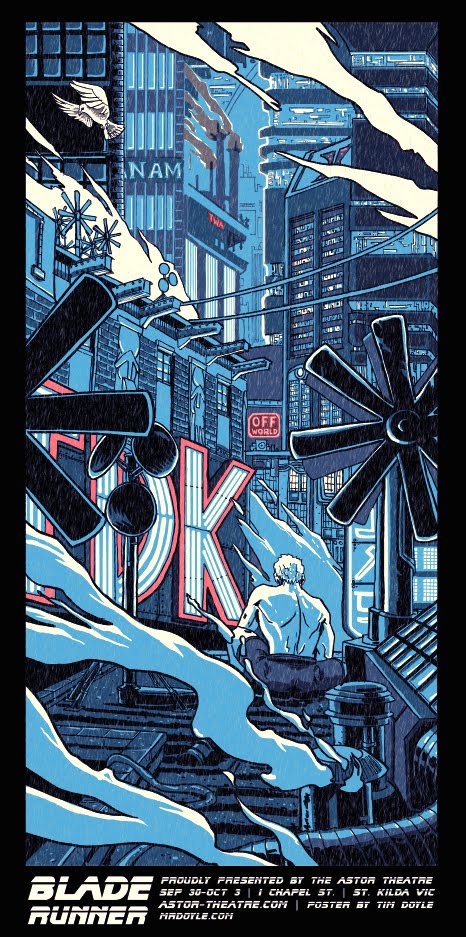 "Blade Runner," by Tim Doyle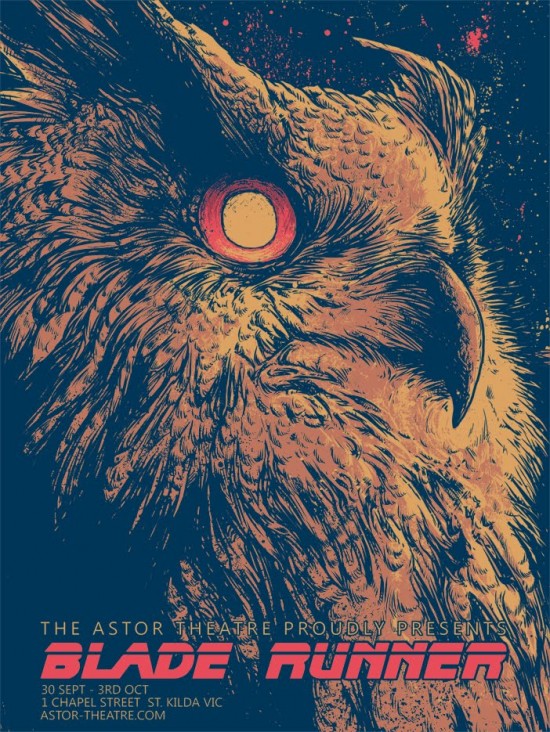 "Blade Runner," by Godmachine