Movie Trailer #2: 'Due Date'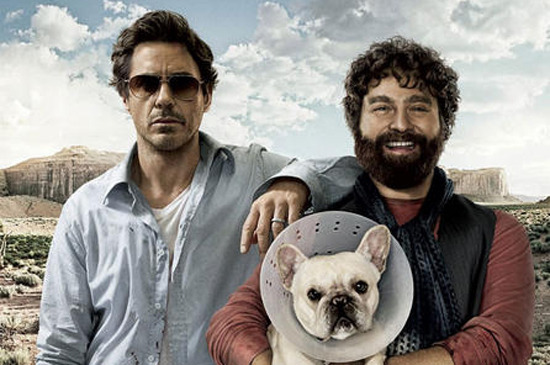 "Dad, you were like a father to me."
Did you watch the first trailer for Due Date, the new Todd Phillips movie starring Robert Downey, Jr. and Zach Galifianakis, and think: "I really need to know more story?" Then trailer number two, which is right after the break, is made especially for you.
This is where you get more details; we even see Michelle Monaghan as the very pregnant wife of Downey's character. (He's trying to get home before she delivers the baby.)
But mostly it's another string of jokes about the awkward partnership between Downey and Galifianakis as they try to get across America. And that's great, because that's exactly what Due Date is meant to provide. If it gave out, I don't know, stock tips or something, we'd all be pretty disappointed.
Apple has this lovely second trailer in HD. Here's the synopsis, in case "mismatched pair on a road trip" doesn't tell you enough.
Peter Highman (Robert Downey Jr.) is an expectant first-time father whose wife's due date is a mere five days away. As Peter hurries to catch a flight home from Atlanta to be at her side for the birth, his best intentions go completely awry when a chance encounter with aspiring actor Ethan Tremblay (Zach Galifianakis) forces Peter to hitch a ride with Ethan—on what turns out to be a cross-country road trip that will ultimately destroy several cars, numerous friendships and Peter's last nerve.