Prolific Japanese Director Takashi Miike Plans His First 3D Film: A Remake Of 'Harakiri'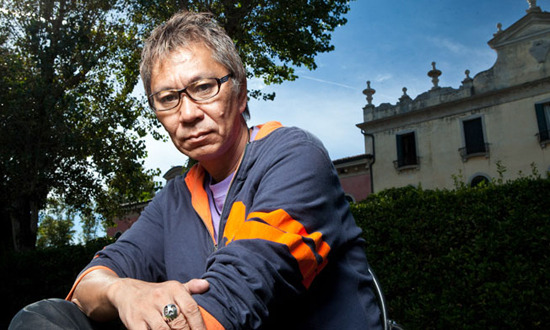 Keeping up with the output of Japanese director Takashi Miike can be a difficult task. He's slowed down somewhat in recent years, with only two films this year and two in 2009. But he's still one of the most prodigious filmmakers alive, with a habit of burning like a wildfire through one feature project after another.
Now, just after 13 Assassins (his remake of a samurai picture from 1963) played to good notice at the Venice and Toronto Film Festivals, he's booked another remake. This time Miike will turn his attention to a new version of the 1962 samurai classic Harakiri, and it will be his first film in 3D.
Variety says that Miike has Ebizo Ichikawa set to star, and the film will shoot in October for release in 2011.
While I'm always happy to see Miike filming original stories, he's one of the filmmakers who lay waste to the idea that a remake is inherently bad or pointless. I'm not going to calculate what percentage of his catalog is made up of remakes, but he's done quite a few. Many of those are branded so specifically with Miike's own loose style that they easily take on a life of their own.
The original Harakiri is a classic of the samurai genre, and landed in the Criterion Collection a few years back. Here's the company's synopsis of the film, under which you can find the trailer:
Following the collapse of his clan, unemployed samurai Hanshiro Tsugumo (Tatsuya Nakadai) arrives at the manor of Lord Iyi, begging to commit ritual suicide on his property. Iyi's clansmen, believing the desperate ronin is merely angling for charity, try to force him to eviscerate himself—but they have underestimated his honor and his past. Winner of the 1963 Cannes Film Festival's Special Jury Prize, Masaki Kobayashi's Harakiri is a scathing denouncement of feudal authority and hypocrisy.