R.L. Stine's Book Series 'Goosebumps' To Become Live-Action Movie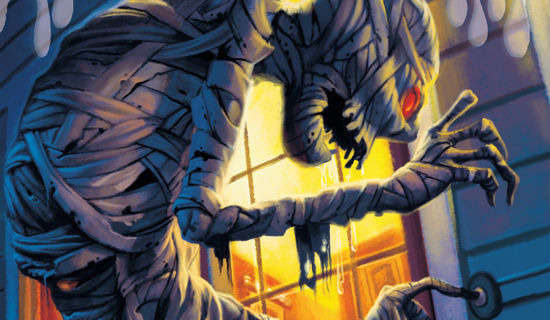 Chances are, if you were born in the last 30 years, you've either heard of or read one of R.L. Stine's Goosebumps books. The series, which features horror stories for kids, contains over 150 books which have sold over 300 million copies worldwide. The only bigger young adult publishing franchise is Harry Potter. Columbia Pictures picked up the film rights in 2008 and have just announced a screenwriter to kick-start the book series as a potential live-action franchise: Carl Ellsworth, the writer behind Disturbia, Red Eye and The Last House On the Left remake. It'll be produced by Neal Moritz of Original Film and Deborah Forte of Scholastic Entertainment, who currently publishes the books. We have more details after the jump.
The Goosebumps series began publishing in 1992 and has spawned several video games, board games, a television show and much more. It's an incredibly lucrative franchise with a very well-known brand name so there's no doubt that Columbia would love this to be the start of a franchise.
The main question that comes to mind is, with such an enormous amount of source material, what will Ellsworth use to come up with the first story? There already is a script out there – when Columbia originally picked up the rights, Larry Karaszewski and Scott Alexander wrote a treatment -  but in the Hollywood Reporter piece that broke the news, it doesn't say if that script will be used.
Will the Goosebumps series be the next Harry Potter? Probably not. But the potential is endless. With book titles like Welcome to Camp Nightmare, One Day At Horrorland, The Cuckoo Clock of Doom, It Came From Beneath the Sink and on and on, it would be hard to keep me – let alone kids – out of the theater.