New Concept Art From A Possible 'Voltron' Movie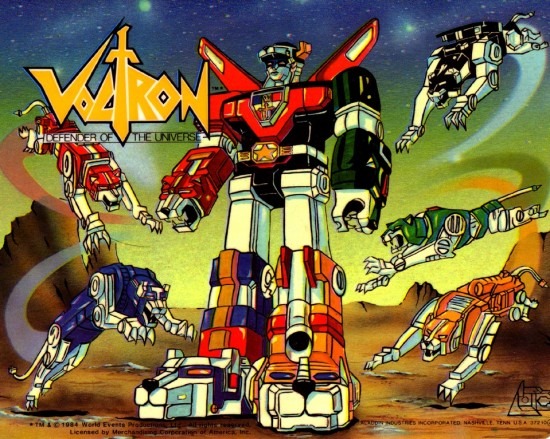 In the off again, on again relationship between Hollywood and Voltron, it seems the film might actually be on again. A pair of awesome concept images have just surfaced attached to an upcoming pitch by Atlas Entertainment. Screenwriters Thomas Donnelly and Joshua Oppenheimer (Conan, Uncharted: Drake's Fortune) are reportedly part of the deal and if these images are any indication, it seems like they are certainly on the right track. Enough stalling, hit the jump to check out the pics.
Click on each image to see it in hi-res and thanks to JoBlo for the exclusive.
So what do you guys think? Do the robots look a little too Transformers for you? Or are they just the perfect blend of 21st century and classic 1980s cartoon?