Fox Picks Up J.J. Abrams' Mysterious Show 'Alcatraz'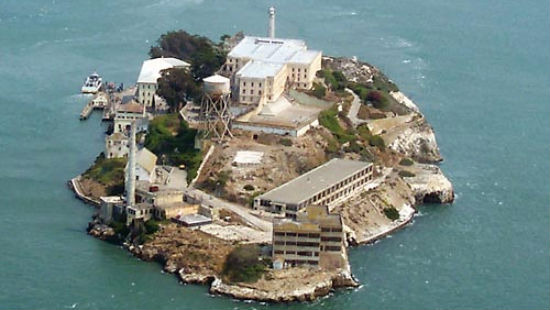 J.J. Abrams just keeps coming out with awesome stuff. He's executive producing Undercovers, which premieres September 22 on NBC, Super 8 is in currently in the works, there's that Jonathan Nolan show he'll a part of and, of course, we all are waiting for more news on Star Trek 2. But, in the meantime, it seems Hollywood's international man of mystery has another secret up his sleeve. Fox just announced that they've made a "pilot commitment" to a show Abrams will produce called Alcatraz. Hit the jump to read what little we know about it.
The only concrete information we have about the show itself is this log line:  "A show about mysteries, secrets and the most infamous prison of all time: Alcatraz." Now, right off the bat, I have one thought: "Sold." I'm there. But, it only gets better. In addition to Abrams, the show will be executive produced by both Bryan Burk and Elizabeth Sarnoff. Burk, of course, works very regularly with Abrams and Sarnoff was one of the unheralded producers and writers on Lost. Several different networks were vying for the show but Fox, which already is in the Abrams business with Fringe, ended up winning. Sarnoff wrote the pilot script that Fox committed too and the original idea came from writers Steven Lilien and Bryan Wynbrandt, who will also serve as executive producers.
So – all of that said, it's speculation time. What do Abrams and company have up their sleeves for a show set on Alcatraz? Obviously, there's an irony to having another show set on an island so I would venture to guess that's the only thing Alcatraz have in common with Lost. Personally, I envision a period show, set well before Alcatraz was closed in 1963, maybe with ghosts haunting the famous inmates and a few wrongfully incarcerated prisoners trying to escape and figure out the mystery. Though, it would be really cool if it was just a sequel to The Rock following crazy Stanley Goodspeed back to Alcatraz with his mystery filled microfilm. Who wouldn't want to know who killed JFK?
What do you guys think about this show? What do you want it to be, what do you want to see and do you think it'll get past the pilot stage?