'Downfall' Director Oliver Hirschbiegel To Adapt Martin Suter's Novel 'The Dark Side Of The Moon'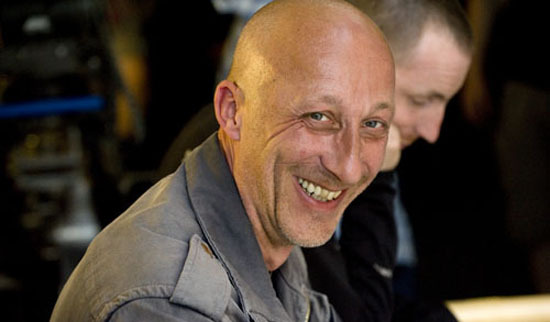 Oliver Hirschbiegel, director of Downfall, hit a little career snag with The Invasion, but started to rebound with Five Minutes of Heaven, and may still be prepping to shoot The Angel Face, about a German mafia hitman.
And now he'll reportedly also direct The Dark Side of the Moon, based not on the Pink Floyd album whose cover has adorned every dorm room in America at some point, but on the novel of the same name by Swiss author Martin Suter. (Which was admittedly titled as a gloss on the Floyd disc.)
The shoot should begin in the spring, says Variety, in Switzerland, France and Germany. The script is by David Marconi, of Live Free or Die Hard and Enemy of the State, so I'm guessing for now that this is an English-language production. No casting has been announced at this point; getting some names will help clear up the question of what language the film will feature.
The book does sound as if it is druggy enough to be linked to popular conceptions of the Pink Floyd record, as it follows a guy who drops out of society after a serious mushroom trip.
Here's the synopsis, translated from the book's page on the publisher's site. Perhaps appropriately given the context, it's a bit shambling:
Business lawyer Urs Blank, forty-five, has his feelings under control. Blank is an expert in merger negotiations and the star of the industry. Recently, however, torments him feel somehow uncomfortable one reason why it extensively with his lovely Lucille tries so that introduces a completely different life than he. By Lucille he meets the magical world of hallucinogenic mushrooms. In an overwhelming trip, however, plays an unknown fungus cyan a bad joke. Blank's personality is now changed. He feels godlike and gives each emotion immediately – even the most dangerous. Blank acknowledges that he can help any, and flees into the forest, the only place where he is quieted for and believes anyone can be dangerous. And while the 'civilized' world thinks in, the defense lawyer had committed suicide the , Blank learns to survive in the woods.