Anchor Bay Picks Up Tekken For A Wide Theatrical 2011 Release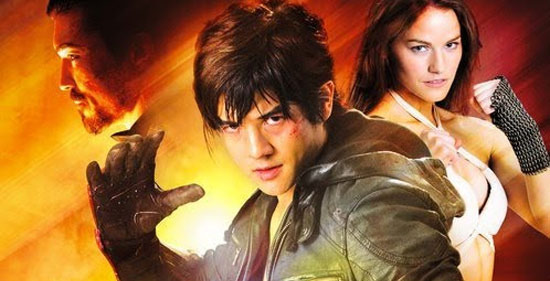 We've seen a poster and a trailer for Tekken, but does anybody want to see Tekken itself?
Anchor Bay Films seems to think so, and that's why they're granting the film a wide theatrical release in 2011. Screwy business decision, or calculated risk? Check the box office breakdown after the break.
Coming Soon reports the news, saying that Anchor Bay acquired the U.S., Australia and New Zealand distribution rights to the film from Crystal Sky Pictures. They announce that the film "will be released widely in the United States in 2011"—the "widely" being the part that immediately caught my eye.
A wide release? Seriously?
When I saw Tekken's trailer (the video from the original post has been taken down, but I've embedded a mirror below), I thought for sure the film would end up being dumped straight-to-DVD, copies of it building dust on the bottom of a rental store shelf. Then I spotted the tagline on the poster—"The Battle Begins Aug 5"—and was struck with a combination of fear, hate and sadness. That date passed though, and I had all but forgotten about the film. Balance had been restored to the universe.
And then this happened.
Anchor Bay must not have checked the box office tallies for video game adaptations, or else they'd know that, unless you have Angelina Jolie sporting a tight, tiny shirt, they don't really perform too well. It also doesn't bode well that three of the lowest ranking titles on that list are adaptations of fighting games, a subgenre that isn't too highly populated. Street Fighter: The Legend of Chun-Li tops it with under $9 million in its coffers, and a dismal $12 million worldwide; Double Dragon took in an even sadder $2 million; and DOA: Dead or Alive gets the honor of being the lowest earning video game adaptation of all time, making less than half a million dollars overall.
Anchor Bay will be lucky to even make back their marketing costs with this one. It's a shame, too, since they've only recently started to expand to the theatrical market, and many of their recent releases (Solitary Man, City Island) have been quite good. One has to wonder why they thought Tekken was the pony to back when jumping from limited to wide releases.