'True Lies 2' May Actually Be A TV Series With James Cameron Producing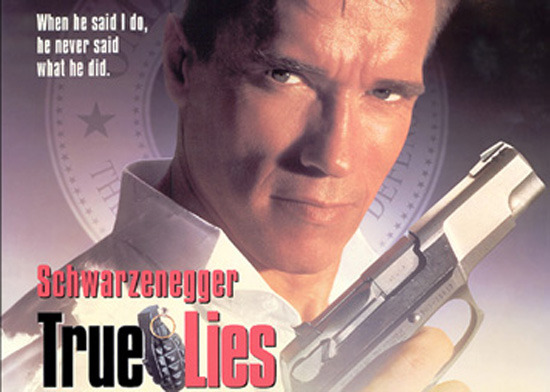 For years, various participants in the James Cameron film True Lies — primarily Tom Arnold — have talked up the possibility of a sequel. So far it's been nothing more than talk, though James Cameron himself has dropped hints about the possibility of a second film that continues the story of a family man (Arnold Schwarzenegger) who is also a government agent. Now there's word that the film will have new life as a TV series through Cameron's Lightstorm Entertainment and Fox.
Deadline says that the series has been in development with Rene Echevarria (The 4400, Castle) as writer and showrunner, and that it is going out to networks now. No word yet on precisely how the film's story will be echoed or continued within the TV series, but it would be surprising to see a Cameron-branded show not find a quick network home, even if it is an expensive proposition. So we should know more soon.