High Five! Check Out A Brand New 'Jackass 3D' Clip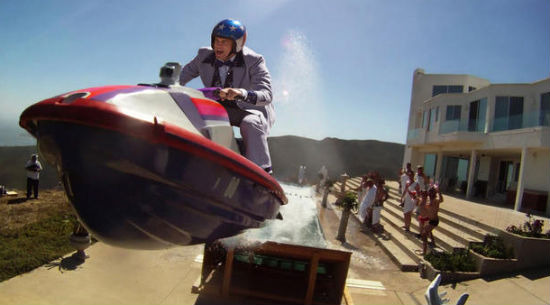 Jackass 3D hits theaters on October 15 and promotion is kicking into high gear. Johnny Knoxville, Bam Margera, Steve-O and the gang can be seen in the new Weezer video and Sunday night before the MTV Video Music Awards, they premiered a brand new clip from the movie. Check it out after the jump.
That prank is the same one that closes the hilarious trailer currently playing in theaters and, personally, it's my favorite part. Anticipation can't be any higher for this film, especially after the huge buzz coming out of San Diego Comic-Con. The one worry I have is that, in the next month, we'll see more and more footage thereby ruining the surprises when we step into the theater and put those 3D glasses on. With Jackass, though, chances are most of the best and most memorable stuff can't be show on television and if they upload anymore clips, you can always avoid them. At least, that's the hope.
Jackass 3D hits theaters like a huge hand with flour on it October 15.