'Resident Evil: Afterlife' Opens Big; Milla Jovovich Says A Fifth Film Is Definite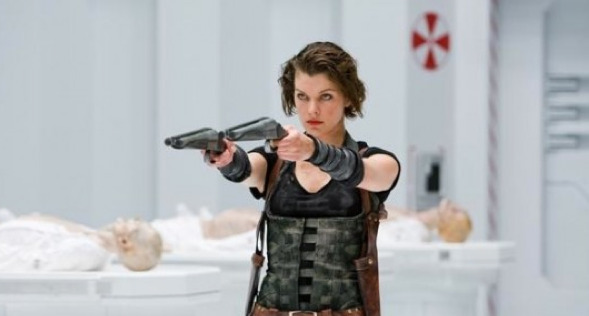 Briefly: With studio box office estimates putting the weekend haul for Resident Evil: Afterlife at $27.7m domestic and a total of $73m worldwide, it's no surprise that there's already a promise of a fifth film in the series. "This new Resident Evil is the first one to ever open at number one worldwide. It's the biggest movie in the franchise," Milla Jovovich told Vulture. "So we're definitely going to make another one."
Reportedly, Jovovich's husband, director/producer Paul W.S. Anderson, already has ideas for a fifth film, but that he might solicit fan input as well. Saying that the team is planning to talk to fans via "Twitter and stuff" about what characters they want in the film, Jovovich says that the creation of the next film will be "a more interactive process." My input, predictably, would be "please don't make another one," but there's no chance that and similar requests will be factored in.