Noomi Rapace, The Original 'Girl With The Dragon Tattoo,' Cast In 'Sherlock Holmes 2'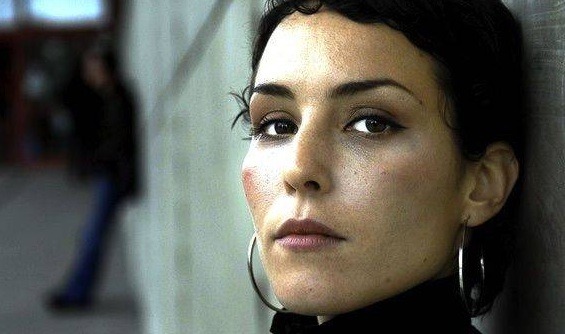 Girl with the Dragon Tattoo? Meet Sherlock and Watson. Noomi Rapace, who played the now iconic character Lisbeth Salander in the original film version of The Girl With the Dragon Tattoo and its sequels, just signed to play the female lead in Sherlock Holmes 2, according to The Hollywood Reporter. The Swedish star will appear alongside returning principals Robert Downey Jr., Jude Law and director Guy Ritchie when the film starts shooting later this year. Warner Brothers previously announced a December 6, 2011 release date for the sequel to the 2009 hit.
Rapace made a huge splash onto the scene with The Girl With The Dragon Tattoo, a breakthrough in every sense of the word. Her performance as Lisbeth, a troubled researcher with a photographic memory created by author Stieg Larsson, struck a huge chord with audiences and spawned one of  most exciting casting races in recent Hollywood memory for the American remake, which will be directed by David Fincher. Eventually, Rooney Mara – she of Youth in Revolt and the Nightmare on Elm Street remake – won the part.
Not much is known about Rapace's character in Sherlock Holmes 2, mostly because, not much is known about Sherlock Holmes 2 in general. According to the original Hollywood Reporter report though, she is rumored to be playing a female gypsy and might be anything from the lead villain or a love interest.
While I wasn't a huge fan of the original The Girl With the Dragon Tattoo - great set up leads into totally cliche ending – Rapace is certainly the best thing in it. She completely transforms into a mesmerizing character that blows her counterpart off of the screen. I think she fits perfectly into the world Guy Richie has created for Sherlock Holmes and my anticipation for these sequel just went up a notch. What about you guys?