International Trailer #2, Two New Posters & Three Film Clips: Let Me In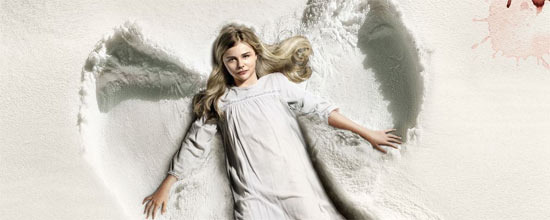 Just in case you haven't yet gotten your fill of trailers, clips and posters for Let Me In, Cloverfield director Matt Reeves' adaptation/remake of Let the Right One In, Overture has released more of each to make sure that you do.
Check them all out after the break.
First up is another international trailer, courtesy of The Sun, which is sort of a mix between the last one and the domestic trailer. They're all pretty similar—and way too reminiscent of the original Swedish film for my liking—but I much prefer the editing on this latest trailer, with the calming, romance-tinged build-up transitioning nicely into the more ominous happenings of the story.
Next we have three new clips from the film, featuring a closer look at the vampiric Chloe Moretz and her relationship with the characters played Kodi Smit-McPhee and Richard Jenkins.
From Yahoo! Movies:
From Entertainment Weekly. Click the image to view the video.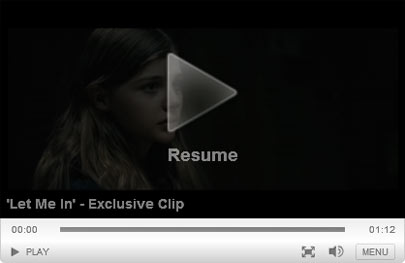 From IMDB. Click the image to view the video.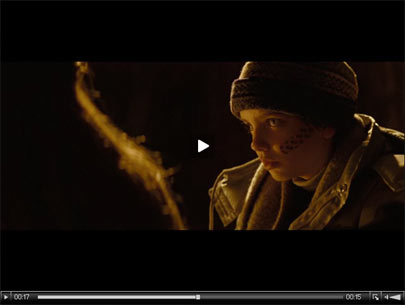 Lastly we have two new posters from Collider. The second looks a lot like one that was posted a while back, although the blood effect has been removed. My only guess is that this was done to appease the MPAA, because sadly, the imagery isn't nearly as haunting after the change.
Click the posters to check them out in a larger size.