Adam McKay Says Interest In 'Anchorman 2' May Keep The Film Alive (But Don't Get Your Hopes Up Too High Just Yet)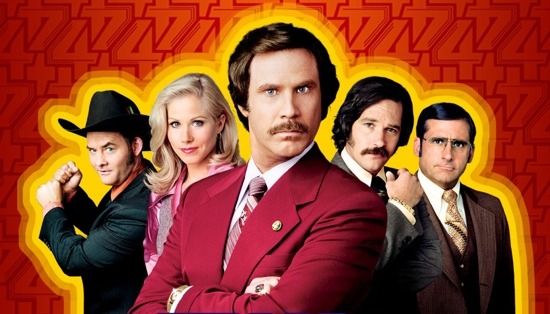 There's been a lot of back and forth over the possibility of a sequel to Anchorman, but a couple months back director Adam McKay dashed the hopes of fans when he said (via Twitter) that Paramount had passed on the project. That would seem to have been the last word on the subject.
I still wouldn't work up a lot of hope that anything will change there, but McKay is now saying that the studio at least heard the pleas of fans for a sequel, and suggests that there might be some effect down the road.
McKay told Collider that Paramount has at least heard the desire of fans for a new film:
It did, it made a difference. Paramount heard it. Adam Goodman, the President of Paramount, was on the first one so he loves it and when that outcry came, he was kind of excited because he knew it could maybe push it towards happening. That having been said, I'm clearly going into it like another movie so if it does happen it's still two years away or a ways away. And I haven't talked to anyone. There's nothing happening right now but it helped, it helped.
Before anything else, McKay is going to get going on his adaptation of the comic book series The Boys, telling Collider "When I come back [from foreign press for The Other Guys] we're going to get into a rewrite and start looking at casting and start getting into it."
And, really, I'm not sure how things might change in two years. Realistically speaking, Anchorman 2 would still require the participation of a large, busy cast, and a script that could still be too rich for Paramount's blood. McKay & Co. cut the budget once, and the studio wasn't interested, so unless something changes on the Paramount end, further script and budget work would likely be necessary. But for those who really want the sequel, this is some thin hope. Personally, I'm happy with Anchorman being a 'one and done' situation, which already means ignoring a lot of aftermarket material.
(And really, this isn't too much different from the previous 'last word' we had from the director about the film, when he said the only chance it had was to try again in a couple of years.)