Robert Schwentke To Direct 'R.I.P.D.' With Ryan Reynolds; Leaves More Questions About 'Deadpool'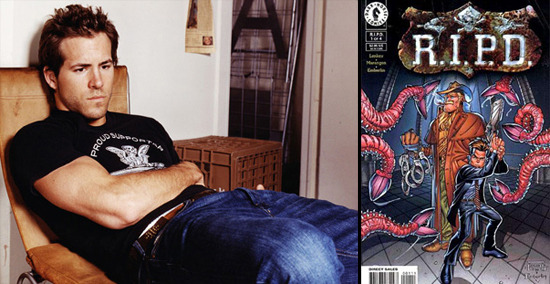 A few weeks ago, we got word that Red director Robert Schwentke was first in line to direct Ryan Reynolds in the supernatural action film R.I.P.D., based on the Dark Horse comic of the same name. Now there's confirmation that Schwentke will in fact direct. The question is: does this, along with the rest of Reynolds' schedule, kill Deadpool?
Deadline says that Reynolds will shoot The Change-Up, then the Denzel Washington film Safe House, then likely R.I.P.D., which will go late next summer. Notice a couple of things there. That leaves little time for Deadpool, and depending upon how the full schedule goes, Warner Bros. would have to work to fit a Green Lantern sequel into his calendar before the end of next year. If all these projects come together, and Green Lantern hits with audiences, Reynolds could be quite the superstar by 2012.
From our previous report, producer Neal Moritz recently described the film to Collider:
It's about two cops, one recently dead and a gunslinger who's been dead for hundreds of years who work on the Rest in Peace department – which is the police department of the dead. And they basically... it takes place on a normal day and it's about trying to keep the dead quiet.
And here's the official synopsis of the comic:
Welcome to the Rest In Peace Department — the devoted, yet dead, officers of divine law enforcement "patrolling the deadbeat...reporting to one boss." Yep — THAT boss. Nick Cruz was murdered by an unknown assailent, at the height of his personal and professional life. Now he's traded a hundred years of service to the R.I.P.D. in exchange for a shot at finding who killed him. Unfortunately his search will take him to Hell and back — literally!