Michael Caine Negotiating Role In 'Journey 2: The Mysterious Island'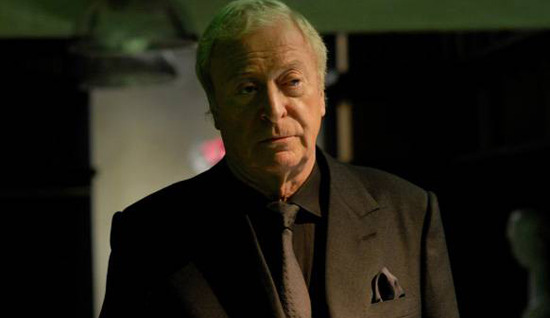 The cast is coming together for Journey 2: The Sequel You Might Not Be Keen to See. (OK, the actual subtitle to the Journey to the Center of the Earth sequel is The Mysterious Island.) Josh Hutcherson, returning from the first film, will be joined by Dwayne Johnson, and now Michael Caine will play the grandfather of Hutcherson's character.
If you remember the story synopsis from when Johnson's involvement was announced, you'll recall that the script is loosely based on the Jules Verne novel The Mysterious Island and that Johnson and Hutcherson journey to a mystical island in search of the grandfather.
So, as THR says, this isn't a cameo, and it'll even see Caine in full-on athletic mode. Or something close to it. He'll be in "several chase sequences," one of which involves giant bees.
And those bees will be in 3D, naturally. Brad Peyton directs from a script by Richard Outten and Brian and Mark Gunn. The shoot (in Hawaii and North Carolina) starts in October.
To recap some details about the Jules Verne novel on which the story is vaguely based: Verne's The Mysterious Island follows five prisoners of war who who escape the Confederate-controlled city of Richmond, Virginia via hot air balloon. They crash land on a volcanic island east of New Zealand. Eventually the group finds a castaway on a nearby island, and has to deal with his former pirate crew. There are more secrets on the island, including one that harkens back to Verne's earlier novel featuring Captain Nemo and the Nautilus.
Difficult to say, then, exactly how the plot of the novel will be adapted to the film. The first guess is that the search for the grandfather puts Hutcherson and Johnson on the 'mysterious island,' and sees the grandfather standing in for the nearby pirate castaway.