Casting Notes: Emma Bell In 'Final Destination 5'; Ted Danson In 'Everybody Loves Whales'; Jon Hamm In 'Friends With Kids'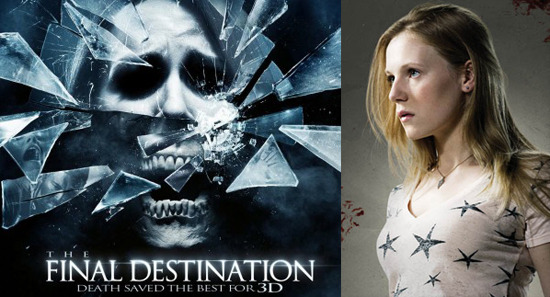 We've been getting a lot of casting info about Final Destination 5, which James Cameron protege Steven Quale is soon directing. Emma Bell from Frozen and The Walking Dead is signing on as the female lead.
She'll join  P.J. Byrne, Tony Todd, David Koechner, Meghan Ory, Nicholas D'Agosto, Ellen Wroe, Arlen Escarpeta and Miles Fisher when the film shoots in Vancouver later this month. Expect more antics in which death stalks people, who end up expiring in rather extravagent ways. [Arrow in the Head]
After the break, Ted Danson hates whales, and Jon Hamm partners up with his real-life wife.
The Office staffer Ken Kwapis is preparing to direct Everybody Loves Whales, with John Krasinski, Drew Barrymore, Kristen Bell and Tim Blake Nelson, and the picture has just added Ted Danson and Vinessa Shaw.
The film is based on Freeing the Whales, a non-fiction account by Tom Rose of how "a small-town reporter (John Krasinski) and a Greenpeace volunteer (Drew Barrymore) who enlist the help of rival superpowers to save three majestic gray whales trapped under the ice of the Arctic Circle." The story takes place in the waning days of the Cold War in 1988. Danson is an oilman who doesn't care about saving the whales; Shaw is a White House staffer who wants the US to aid the effort. [THR]
Jennifer Wesfeldt is prepping her second feature as director, and it looks like her husband, Jon Hamm, will join the film. Friends With Kids is the title, and the couple are reportedly trying to land Anne Hathaway and Kristen Wiig as well. Not many details on the story, but the title suggests a family/relationship drama to follow Westfeldt's Kissing Jessica Stein. [Roger Friedman]