M. Night Shyamalan Worked Story Written For 'Unbreakable 2' Into One Of The 'Night Chronicles'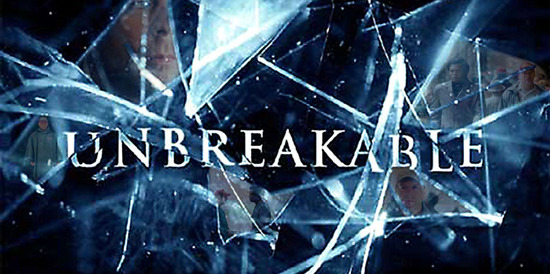 Public perception of the M. Night Shyamalan-produced Devil has been pretty low so far. If you've been at a theater that ran the trailer this summer, there's a good chance you heard laughter (or joined in) when the film's trailer culminates with Shyamalan's name. That leaves me wondering how the series of which it is loosely a part, The Night Chronicles, might fare.
But I wonder if some former Shyamalan fans might look differently at the series now that we know that one of the films will be based in part on some of the story the writer/director came up with for Unbreakable 2.
M. Night Shyamalan told MTV that he's asked about a sequel to Unbreakable more than anything else. And he had some ideas for a second film that were based, in part, on a character he created for Unbreakable but cut out and saved for an intended sequel.
But over time the character and story idea grew into its own movie. So, he says,
I cannibalized the idea for the sequel to 'Unbreakable' for one of the Night Chronicles...It was such a cool idea for a villain, and it was actually originally in the script for 'Unbreakable,' and it was too much...There were too many villains, so I pulled this villain out and was like, 'I'll make this the second flick.'...I fleshed it out more and more, and thought, 'This could be a standalone movie.'
And so we get to this point:
I'll just say it: the third 'Night Chronicles' movie is what would have been the sequel [to 'Unbreakable'].
At this point, we don't know what the third film will be. The first Night Chronicle is Devil, and the second seems to be Twelve Strangers, which Buried screenwriter Chris Sparling was hired to write in June. Details on that film are thin right now, so it's way too early to do a whole lot of guessing about what this idea for Unbreakable 2 might have been, and how it will become a very different film.