Liam Neeson Reteaming With Joe Carnahan For 'The Grey'; Replaces Bradley Cooper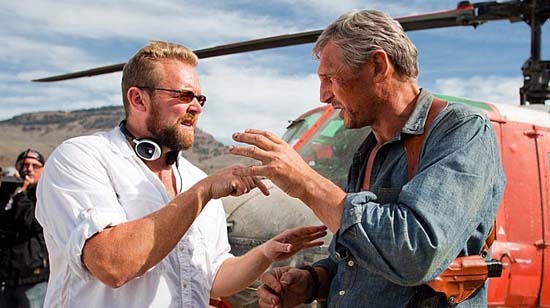 Early this year, Joe Carnahan revealed one project he wants to make as his follow-up to The A-Team: a film called The Grey. It soon became a Carnahan / Bradley Cooper film, and we even went with the obvious headline 'Bradley Cooper and Joe Carnahan Reteam on The Grey.'
Now it's time to rework that headline, as Bradley Cooper is out of the picture, and Liam Neeson has stepped in. Suddenly, this might be a very different movie.
To recap, The Grey is "about a group of Alaskan pipeline workers whose plane crash lands on their way back home from a remote work site. The workers then find themselves hunted by a pack of wolves. Carnahan describes it as "very much a man vs. nature adventure, existentialist kind of drama that I want to do."
I like that setup, and with THR running the news that Liam Neeson is replacing Bradley Cooper, I like the idea of the movie even more. I'm now envisioning something that would be at home playing in a feature with Lee Tamahori and David Mamet's The Edge. Maybe I'm just teasing myself there, but if Carnahan can restrain his camera a little bit and really put Neeson to work fighting wolves in the Alaskan wilderness, I'll be very happy to watch.