Universal To Expand Wizarding World Of Harry Potter? Rupert Grint Confirms UK Leavesden Studios Will Be Turned Into Harry Potter Set Tour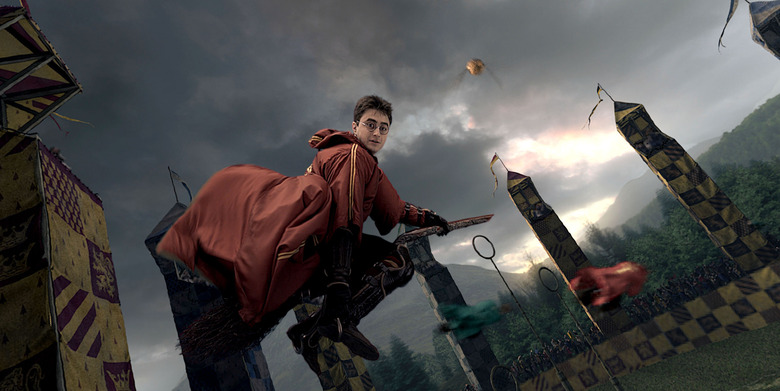 Two bits of non-movie Harry Potter news here. Recently there had been word that the massive Leavesden Studios in England, wherein much of the Harry Potter film series was filmed, would be turned into a Potter-themed museum and attraction.
Now Rupert Grint has confirmed that report, albeit without providing too many details of how the conversion would happen, and what sets and environments would be preserved and/or presented. But how would he know all those details? For now, it's interesting enough that the studios could be open to the public at some point in the future; they house magnificent sets which would be a great destination for fans.
After the break, there's a thin report that Universal Orlando's Wizarding World of Harry Potter attraction may be growing. But not, sadly, via magic.
Mugglenet has a reader report saying that during a recent tour through the Potter attraction and nearby Islands of Adventure, the Universal guide said that the Lost Continent aspect of the Islands of Adventure would be replaced in two or three years by an expanded Wizarding World. The site says this is in line with rumored agreements between Uni and Warner Bros. to provide additions to the Potter park within the next couple years.
While you wait, you can watch Rupert Grint's discussion of the Leavesden Studios transformation below.