Mad Max: Fury Road Will Feature "130 Cars And Bikes And 298 Stunts!"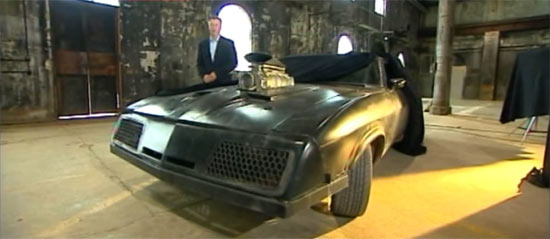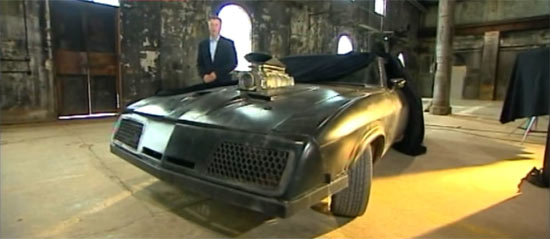 If the casting of Tom Hardy in the lead role of Mad Max: Fury Road didn't convince you that this is already a film worthy of your hard-earned cash, maybe this news will. The movie hasn't started shooting yet—it won't until next year—but we now have some numbers to give a sense of the amount of vehicular chaos that's going to ensue. In short: A lot.
Transmoto has some brief words from motorcycle stuntman Cameron Taylor, who's currently rehearsing stunts for Fury Road, and he let slip, "It's a big budget deal that's got 130 cars and bikes and 298 stunts!"Gordon and the Whale points out that the '80s film The Junkman holds the Guiness Book of World Records for most amount of car crashes in a movie, with over 250 wrecks to behold.
Now, the "298 stunts" in Fury Road doesn't necessarily refer exclusively to crashes, but it still puts into perspective just how action-heavy the film promises to be. Best of all, this means they're putting an emphasis on practical car stunts over CGI, which is something I've been eager to experience again ever since seeing Death Proof return to the gloriously raw, gritty ways of old. Fast and Furious certainly didn't deliver in that department, but with Drive Angry 3D and now Fury Road, it seems that we may not have to wait too long for some more CGI-free automotive pandemonium.
Interestingly, the interview also revealed that the roles that the stuntmen will play in the film extend beyond simply performing stunts:
I'm literally riding all day at the moment, jumping up cliffs and doing some technical riding. So it's hard work, but good fun. The on-set catering is insane, with choice-cut steaks and all sorts of gourmet stuff, but I think they're holding off on desserts for us as they want us to all have that skinny, feral desert look. Even I have to lose weight to look right! It's cool as we are actually going to be part of the movie, not just stunt doubles. I'll be back out here early next year for seven months while the thing is filmed.
From the sounds of it, director George Miller (who also directed the three previous Mad Max films) is trying to maintain some consistency with his band of marauders, even amidst the extensive car mayhem. That's even more good news, since watching ridiculously cool action beats without being able to identify who's in the middle of it is the quickest way to draining them of all their fun.
Mad Max: Fury Road will shoot in 3D early next year. Its cast also includes Charlize Theron, Nicholas Hoult, Teresa Palmer, and Riley Keough.
Pictured above is the new Interceptor that Max will be driving in the film, and below is the FX Holden Ute.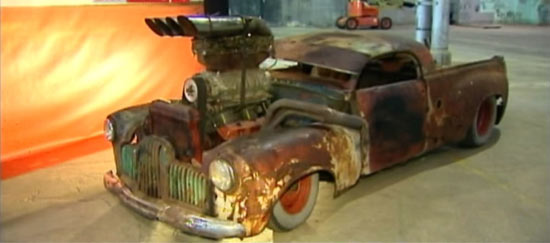 [via Moviehole]