Details Emerge On Barry Levinson's Eco-Horror Film 'The Bay,' Formerly Called 'Isopod'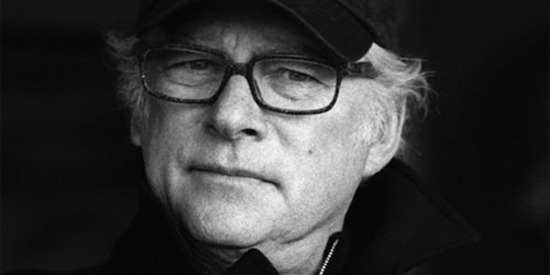 A couple weeks back, there was some really early word that Barry Levinson would be making a film with sci-fi overtones. Called Isopod, the movie was reportedly a thriller that would shoot in the Carolinas. Now there's a lot more detail, starting off with a title change: Isopod is now called The Bay.
Screen Daily says that The Bay features "the aftermath of a viral outbreak on the Eastern Seaboard. The story is told via a series of recordings on camera phones, 911 calls and other scraps of video as the town of Claridge, Maryland, is engulfed by chaos."
What's more, the Paranormal Activity team of Oren Peli, Steven Schneider and Brian Kavanagh Jones are producing alongside Jason Blum. That's an interesting detail, especially when taken together with the revelation that the film will be built in part from lo-fi pieces of footage and civilian reports.
All that leads me to wonder just what this film is. There's actually a report that the film has been secretly shooting already, which adds to the level of intrigue. And how does the film's original reported title, Isopod, fit into the story, if at all. There are those magnificently grotesque and large isopods found in some waters, which would make a wonderful inspiration for a sci-fi thriller.
But the idea of the aftermath of a viral outbreak sounds a lot more like Levinson is working with some of the same ideas behind Steven Soderbergh's Contagion, albeit on a much smaller scale. And that's fine, if slightly less interesting on the surface. I just hope that whatever is going on inside the movie is more interesting than the method — that mishmash of pseudo-found footage and reports.
But I'm already thinking about it, which means I'm hooked. Distro rights sales are going to be taking place during the Toronto Film Festival, so it's possible we'll hear more about this very soon.